Gender Gap In Agriculture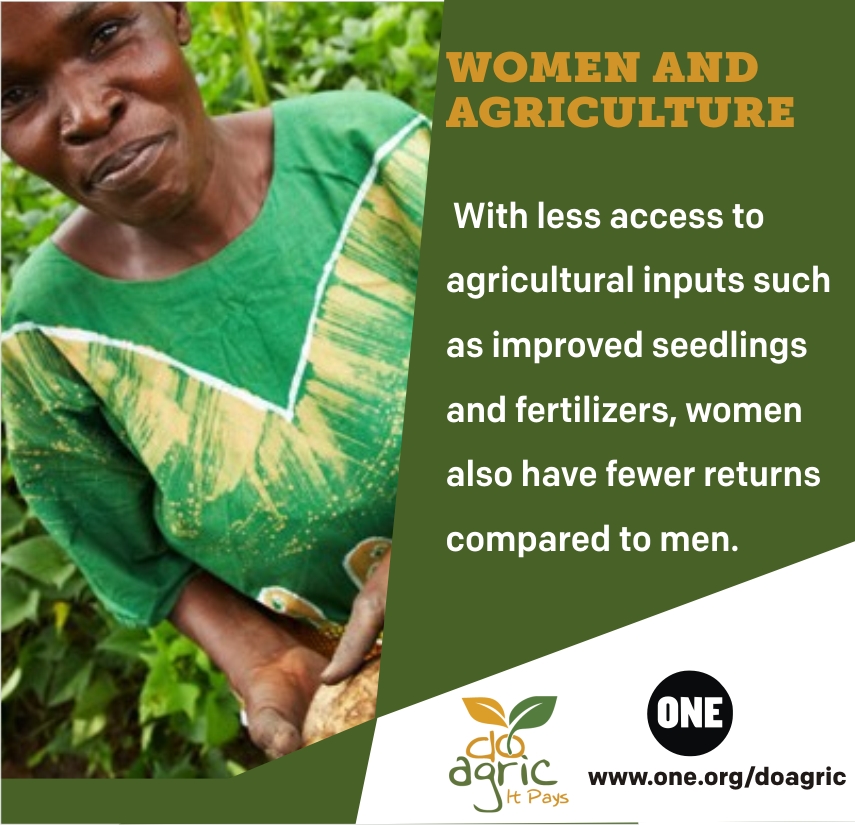 Estimated Reading Time: <1
It has been found that investment in Agriculture has the capability to raise productivity and how Africa will be able to meet challenge of poverty and also feed its youthful population. According the report jointly published by ONE and the World Bank, over 90% of sub-Saharan Africa's extreme poor are engaged in Agriculture.
It has been found that growth from the Agriculture sector is 2–4 times more effective at directly reducing poverty than growth originating in other sectors.  However, empowering women is crucial to the prosperity of Nigeria and the entire Africa. It has been found out that there is a huge gender gap in Nigeria as women are not properly supported to do Agriculture.
Findings from ONE and World Bank Report "Levelling the Ground", shows that women farmers consistently produce less per hectare than their male counterparts. It is also found that the gender gap in agriculture is caused by more than unequal access to inputs. With less access to agricultural inputs such as improved seedlings and fertilizers, women also have fewer returns compared to men. The gender gap is also evident with unequal access to markets and extension workers.
The gender gap in education has direct effect on women farmers and Nigeria is not immune from this. The Federal Government has a gender component in the budget that includes agriculture. There has to be more clarity of the project that started last year with the announcement by the President.