Football Governing Body Ranks Nigeria 45th In The World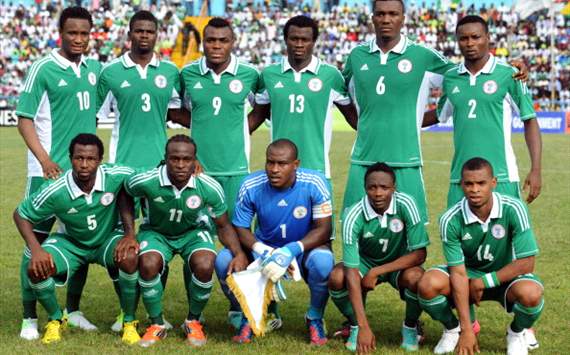 Estimated Reading Time: <1
NAN
Nigeria has moved two spots up in the FIFA ranking in the month of April to be the 45th in the world.
In the ranking table on the world governing body's Website on Thursday, Nigeria has 620 points as against 616 points and 47th position it occupied last month.
With the latest ranking, Nigeria is now the sixth placed country in Africa as against the seventh position it occupied in March ranking.
Nigeria displaced Tunisia who went down by nine spots from the sixth position in Africa to the seventh position.
The first five African countries are Cote d'Ivoire, Egypt, Algeria, Ghana and Cape Verde who have 830, 798, 795, 713 and 665 points respectively.
Cote d'Ivoire, which placed first in Africa, is now the 21st, Egypt is the 24th, Algeria maintained the 25th position, Ghana dropped to the 38th and Cape Verde also dropped to the 42nd position in the world.
On the global stage, there was a change in the first five positions with Portugal, Colombia and Uruguay climbing up by one spot each for Argentina to drop to the sixth position from the third.
The ranking shows Spain retaining the first position with 1,460 points, followed by Germany, Portugal, Colombia, and Uruguay who have 1,340, 1,245, 1,186 and 1,181 points respectively.
The next FIFA/Coca-Cola World Ranking will be published on May 8.