Death Of Hamma Misau, Bauchi Rep At Confab Will Not Affect Resumption- Secretariat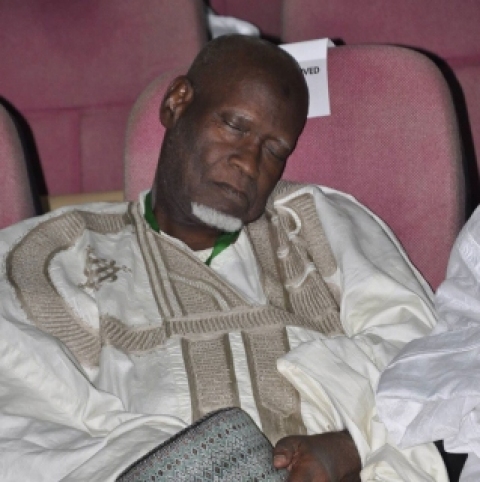 Estimated Reading Time: <1
NAN
The Secretariat of the ongoing National Conference has said that the death of one of the delegates, Hamma Misau, will not affect its resumption on Monday, March 31.
The Assistant Secretary, Media and Communications, Mr Akpandem James, said in Abuja on Friday that Misau died at the National Hospital, Abuja on Thursday.
James said Misau, 67, a retired AIG representing the Retired Police Officers, was initially rushed to the Federal Civil Service Clinic after he took ill in his hotel room in Abuja.
"No, his death will not affect the resumption of plenary on Monday, what I think the conference will do is to observe a minute silence in his honour.
"This will be done first thing on Monday before the commencement of the day business because he was one of us," he said.
He, however, expressed the secretariat's sadness over the death and prayed God to comfort the family over the loss.
The media officer said Misau's driver had gone to the deceased hotel room to check on him on Thursday, but the door was not opened even after repeated knocks.
"The driver came to the secretariat to inform us that he could not gain entrance to the room and we rushed to the hotel and forced the door open.
"When we entered, we discovered that he (Misau) was breathing heavily and foaming from the mouth, but he was not dead.
"We initially rushed him to the Federal Civil Service Clinic, Abuja because that was the closest medical facility before we contacted his doctor.
"It was later that the clinic said that his case was beyond them and we transferred him to the National Hospital, where he eventually died," he said.
James said that the secretariat could not issue any statement on Thursday pertaining Misau's death because it wanted to contact his family before making any announcement on it.
He explained that the deceased had earlier, on Monday, collapsed at the conference venue where he was attended to by the medical team and allowed to go and rest.
He however said that he could not confirm if the deceased attended the plenary on Tuesday and Wednesday or not.
NAN recalls that the secretariat had, at the inaugural meeting on March 17, requested that the delegates submitted the contact details of their medical doctors to the secretariat.
James said the measure was to ensure prompt contact of the delegates' doctors for their medical history in the event of any emergency during the conference.
He also said that the secretariat gave consideration of seating positions to some of the delegates who had health challenges as well as the aged and those living with disabilities.
According to him, some of the delegates had difficulty in breathing, poor eyesight and sitting posture, and were consequently factored into the seating arrangements.
NAN gathered that Misau's corpse had been taken from the hospital by the family to Bauchi and has been buried this morning in accordance with Islamic rites.