Another death trap is National Hospital Abuja, a heartbreaking account by the Imo State Monarch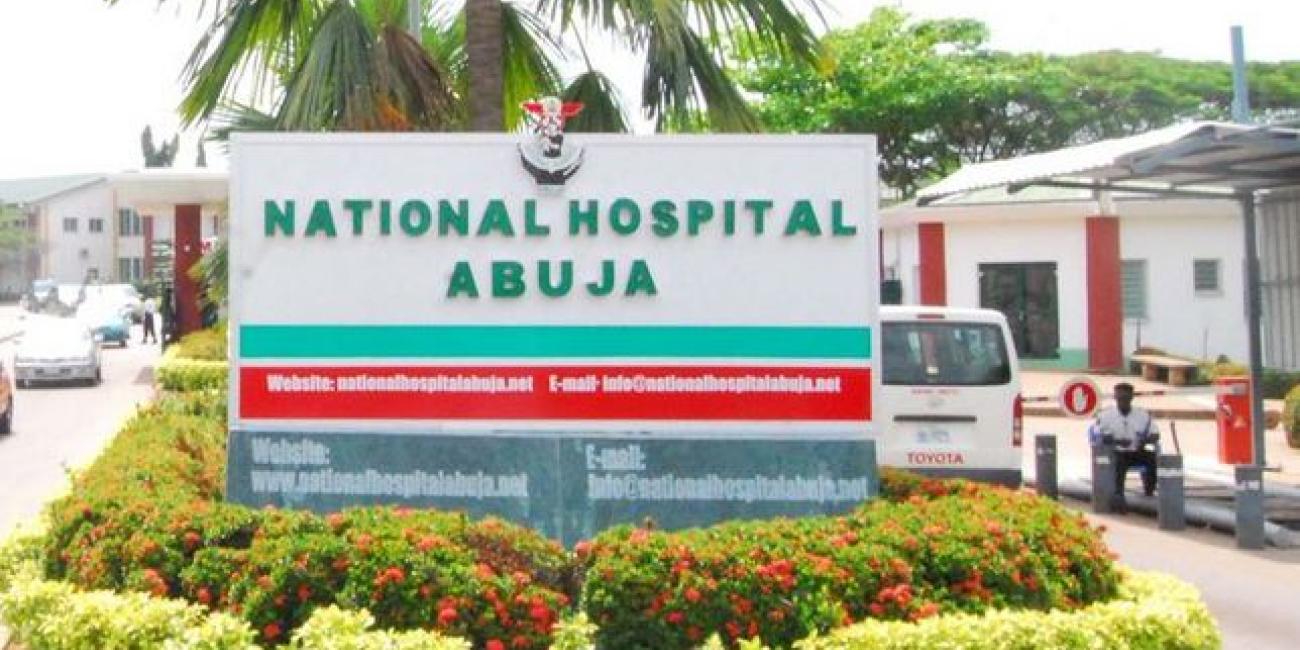 A Nigerian traditional ruler from Ama-Inyi Community in Ihitte/Uboma Local Government Area of Imo State, Eze Pharm. Emeka Ogbonna, has called on the President Muhammadu Buhari-led government to close down the National Hospital, Abuja, after his son died in the hospital.
The monarch called for the closure of the hospital after his 27-year-old son, Prince (Pharm.) Obinna Emeka, who was knocked down by a vehicle on Saturday died in the hospital due to what the traditional ruler described as incompetence and negligence by the medical doctors in the national medical facility.
Recounting the events that led to his son's death, Eze Ogbonna in a statement made available on Wednesday said that Prince Obinna who was a registered pharmacist and writer was knocked down by a vehicle on Saturday at about 7.10pm in the Kubwa area of Abuja.
According to him, he was taken to the Kubwa General Hospital immediately but there was no medical doctor on duty to attend to him for close to three hours after which one doctor came and referred him to National Hospital.
He explained that "At National Hospital, the doctors insisted that he would not be attended to until they had his full body scan and x-ray. The body scan and x-rays Machines in the National Hospital were not working and have not been working for close to two years.
"He was taken to a private hospital to obtain the full body scan and when my son, Pharmacist Obinna Emeka, was brought back to National Hospital, it took the hospital medical team close to two hours for documentation before he was taken in for medical attention.
"At this time, his veins had collapsed. The medical team after watching my son gradually stopped breathing came out and announced to his friends and people who brought him to the hospital that they were sorry, my son, the writer, my Prince, my pharmacist who worked with me in our pharmacy till March 31, 2023 could not make it."
Lamenting the death of his son, Eze Ogbonna said, "I am in pains. Before his death in National Hospital, Pharmacist Obinna was a prolific writer and pharmacist with Ziga Pharmacy Ltd. He wrote his first book, Ice Age, when he was in primary school. In February 2023 he submitted his manuscript for his newest book to a prominent publishing house. He was 27 years old.
"I am in pains. I took my son to Owerri airport on March 31, 2023 from where he flew to Abuja for a meeting and I flew to Abuja on April 2, 2023 to take his corpse back home from the National Hospital mortuary. He was full of life. I have lost my son to incompetence and negligence.
He called on the Nigerian government to "Please to prevent further preventable deaths close down National Hospital because it is mainly a death trap."