NNPC Reveals Reason For Partial Fuel Scarcity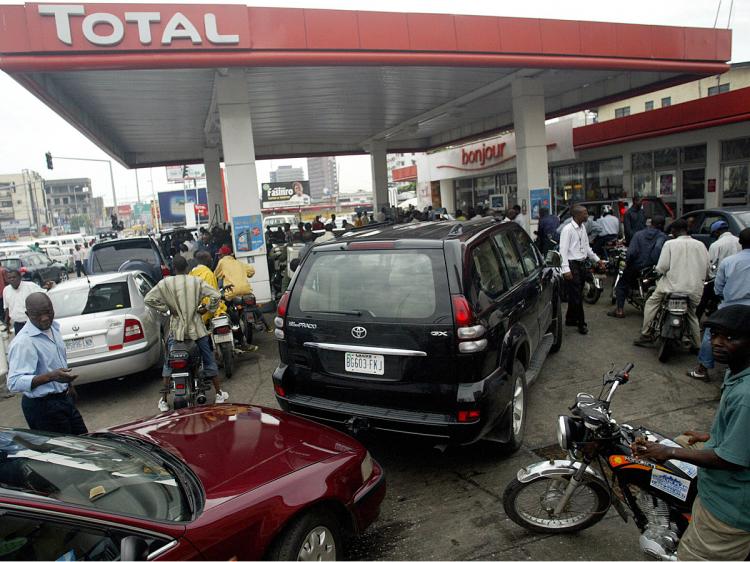 Estimated Reading Time: <1
Wondering why fuel has suddenly become scarce in some Nigerian states?
On Wednesday, the Nigerian National Petroleum Corporation, NNPC revealed that the partial scarcity is due to a disruption in the petrol distribution. This disclosure was made by the acting General manager, the Group Public Affairs Division, NNPC, Omar Ibrahim in Abuja.
He however said things will go back to normal by Thursday . He blamed the scarcity on the attack of two major pipelines in Akute (Lagos) and Ogere (Ogun). He said NNPC has been working on the two pipelines since Tuesday
"It was a problem of distribution and not shortage of supply, and it was due to the vandalisation of the two main lines of Mosimi and Atlas Cove. Our team has started working since Tuesday and as at 2.30 pm today (Wednesday), we have started re-streaming Mosimi line and by 4.18 p.m., we were able to pump to Atlas Cove. With the two lines in operation, normalcy will return immediately because we are also monitoring the pipeline," he said.
He also warned against panick-buying.
A subsidiary of the NNPC, the Pipeline and Products Marketing Company, PPMC,  revealed the products in stock were adequate through its spokesperson, Nasir Imodagbe
"We have robust supply of fuel, same with NNPC to serve the country for days; I don't know where the issue of scarcity is coming from."
Imodagbe also warned marketers who would engage in hoarding of fuel
"We are appealing to Nigerians not to engage in panic buying, because there are enough products to keep the country moving. We advise the marketers not to hoard fuel as anyone caught would be sanctioned,"