Solving Witch-Craft? Native Doctor's Charm Leaves Two Relatives Including A Pastor Dead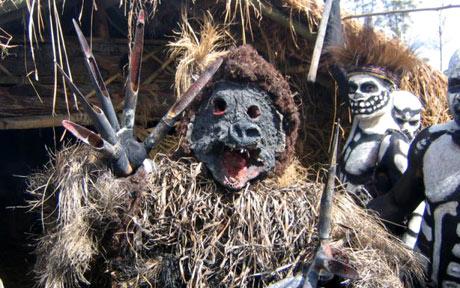 Estimated Reading Time: <1
Two lives have been lost in Zwall village, Toro Local Government area, Bauchi state after a deal with the unfortunate family and a native doctor. Adamu Goni's family and the native doctor had agreed to use charms on four members of the family, a pastor included over their involvement in the practice of witchcraft. This was a decision reached after the ill fate which had befallen members of the family.
The charm the native doctor used on the family members was meant to make the patients confess if they were involved in the sad events occurring in the family or not.
Off the four that the charm was used on, two were adversely affected and later died but did not confess to being involved in the ill-fate which was coming upon the family.
A security source in Bauchi revealed that the charm led to the death of the duo
"Two members of the family including a pastor of an ECWA Church who refused to admit to witchcraft involvement died after the native doctor administered the charm on them.
"Eight suspects have been arrested in connection with the incident and are helping the police with valuable information.
"The native doctor was also arrested by a police detective who disguised as someone needing spiritual help."
These details were revealed  inside the shrine of the native doctor and he was almost lynched by angry youths over this revelation
Source: VANGUARD