Thousands Of Edo Civil Servants To Lose Jobs Over Age Falsification And False Qualifications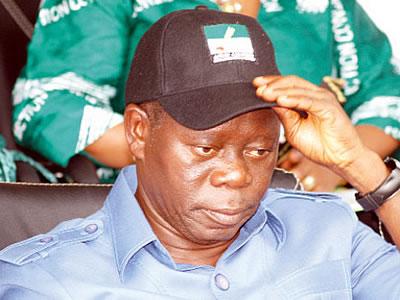 Estimated Reading Time: <1
Following the outcome of a verification exercise by the Information Communication Technology, ICT, Department in the  Edo State Governor's office, at least 3,000 workers in the State's public service may soon be jobless.
Those found wanting include those with discrepancies in their ages and educational qualifications. Others have overstayed in office, are mentally unstable and some are even physically blind. The list of those to be disengaged has not been made public as the decision now rests in Governor Adams Oshiomole's official approval.
You will recall that over 962 primary school teachers were sacked by the state government as a result of falsification of age and certificate forgery.
The state Commissioner for Information and Orientation, Mr. Louis Odion, has reacted to the expected sack of some workers said it was just a routine exercise in the civil service to ascertain the actual number of the state government employees and was in no way discriminatory about it
The Edo State Chairman of Nigerian Labour Congress, NLC, Mr. Emmanuel Ademokun has also spoken about the list of those to be relieved off their duties
"It is not sack. I see it as a working document of the government because we are used to verification of credentials and others for those of us in the core civil service. I just feel the government is carrying out the process to know those who have their primary school certificates."
.