Gusau, Obanikoro, 9 Others Confirmed Ministers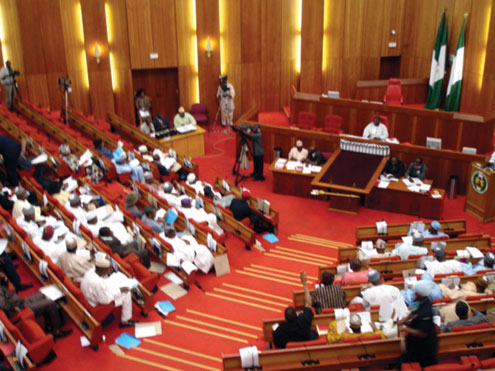 Estimated Reading Time: <1
The Nigerian Senate, Tuesday, confirmed former National Security Adviser, Gen. Mohammed Aliyu Gusau, former Nigerian High Commissioner to Ghana, Musiliu Obanikoro and former governor of Adamawa State, Mr Boni Haruna, from Zamfara, Lagos and Adamawa states respectively, as ministers.
Former Nigerian Ambassador to China, Aminu Wali, former Majority Leader, House of Representatives, Mohammed Wakil, Mrs Akon Etim Eyakenyi and Mrs Lawrencia Labaran Mallam, representing Kano, Borno, Akwa Ibom and Kaduna states were also confirmed.
Others were Dr Khaliru Alhassan from Sokoto, Alhaji Abduljelili Adesiyan, from Osun, Dr T.W. Danagogo from Rivers states and Mrs Asabe Asmau Ahmed from Niger states.
However, the Senate defers the confirmation of Hajia Jamilila Salik, one of the nominees from Kano state. No reason was given for the action even as the nominee did not appear with others for screening throughout the three days the exercise lasted.