Dealing With Dental Diseases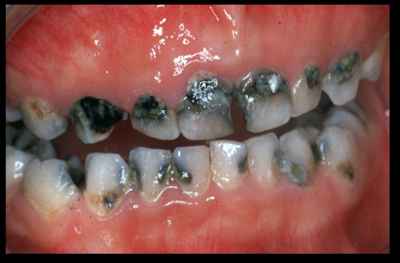 Estimated Reading Time: <1
By Ihechinyere Abaribe, News Agency of Nigeria (NAN)
"When oral health is compromised, the quality of one's life suffers because oral health affects the ability to eat, speak and socialise properly,'' the American Dental Association once stated in its journal.
"These activities must be carried out without any pain, discomfort or embarrassment,'' the association added.
Moreover, the World Health Organisation (WHO) – the major international agency for health — says that severe gum disease is found in 15 to 20 percent of middle-aged persons, between the ages of 35 and 44 years.
Medical experts also note that the inhalation of bacteria, such as staphylococcus, streptococcus pneumonia and hemophilic influenza; from the mouth into the lungs could cause pneumonia.
The situation, therefore, presents the oral cavity as an integral determinant of the wellbeing of a person's entire body system.
The importance of oral health to the proper functioning of the body system has continued to dominate discussions in the medical circle.
Experts believe that proper oral hygiene plays a huge role in an individual's ability to maintain a sound quality of self-esteem and social confidence.
Dr Olayemi Iwegbu, a dentist with the Federal Medical Centre, Umuahia, explained how the growing burden of poor oral health and hygiene could be reduced.
She underscored the need for the people to engage in proper oral hygiene and eat balanced diets, as part of efforts to achieve sound oral health.
She also stressed the need to make conscious efforts to check the consumption of alcohol and tobacco smoking.
The dental surgeon, however, said that people should imbibe the habit of using fluoride-based mouth care products.
"Fluoride plays a very significant role in the prevention of dental problems, which makes it an important element needed for maintenance of oral health.
"Fluoride could be easily obtained from toothpaste," she added.
Besides, Iwegbu said that wrong brushing technique, such as horizontal brush movement in the mouth, could also increase the risks of contracting dental diseases.
"The act of applying horizontal movement of the brush, while brushing, pushes the plaque back in between the teeth and this is a fertile ground for bacteria," she said.
Iwegbu also said that persons, who either wore dental braces or had crowed set of teeth, were more susceptible to oral diseases.
She urged persons with abnormal dental formation to visit the dentist for professional advice and help on how to complement their personal oral hygiene practices for better results.
She urged everyone to imbibe the habit of brushing their teeth before eating breakfast and after eating dinner.
The dental surgeon said that due to the increased level of progesterone during pregnancy, a pregnant woman also faced the risk of developing oral health complications.
"The hormonal change in pregnant women makes it easier for certain gingivitis-causing bacteria to grow; it also makes gum tissues to become more sensitive to plaque,'' she said.
She said that due to the condition, pregnant women should adopt ways of promoting effective oral hygiene, while seeking professional assistance to prevent the development of oral health complications.
In efforts to prevent oral diseases, Iwegbu underscored the need for people to regularly visit to the dentist, while adopting proper oral hygiene practices to promote wholesome oral health.
She warned that if mouth diseases were not detected early enough, if they were left untreated or if they were not treated by professionals; they could lead to very serious complications.
Sharing similar sentiments, Mrs Christie Owoh, the Head of the Dental Unit of Abia State Hospital Management Board, emphasised the need for sound dental care, especially in expectant mothers.
"Dental care during pregnancy is quite essential so as to prevent of some health problems associated with pregnancy,'' she said.
Owoh said that the body of a pregnant woman was usually prone to a lot of changes, including hormonal changes.
She said that these hormonal changes could result in several changes in the mouth, thereby leading to other complications, including mouth odour.
She said that poor oral hygiene during pregnancy put an expectant mother at the risk of developing gingivitis, a condition which could cause swollen and bleeding gums.
Owoh expatiated that poor oral health could also affect the dietary intake of expectant mothers, a development that could eventually affect the growth and survival of the foetus.
"Poor nutritional intake is capable of making the body's immunity to become low, thereby creating an opportunity for infections and diseases to thrive,'' she added.
She, nonetheless, advised pregnant women to always rinse their mouth with mouthwash after eating sugary foods.
Owoh stressed that dental care ought to be part of antenatal care "so as to sensitise expectant mothers to benefits of dental care for both the mother and the unborn child.''