Vacancy!!! Client Coverage Manager Wanted At Standard Chartered Bank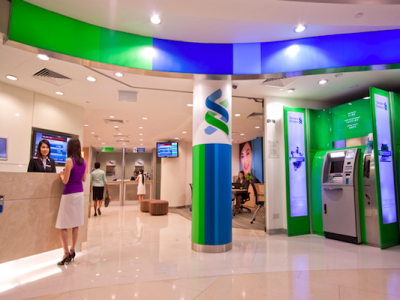 Estimated Reading Time: <1
Job description
Job Details
Department: Client Coverage – Global Corporates
Grade: 6
Reports To:Head of Client Coverage
JOB DESCRIPTION
Primarily responsible for providing direct sales support on post origination activities like documentation, reporting, etc by engaging with client, CRC, legal, compliance, etc
Active engagement with client and also with the product partners to ensure high level of utilization of regular limits.
Work with the RM on a specified portfolio and jointly responsible for the revenue growth
Ensure high standards of hygiene (including OR, Portfolio management, Credit risk, etc) in the portfolio.
Key Roles & Responsibilities
ENTER ROLES AND RESPONSIBILITIES
ORIGINATION
Strongly assist the RM in origination by preparing pitch book, industry leads, etc.
Assist the RM and CA in preparing briefing notes for senior management visits.
Document the client meetings attended by preparing a call report via the CRM system
Ensure timely completion of account opening formalities of the client including collection of documents, signature verification etc., by liaising with cash operations & the CCM – Specialist teams.
Work in partnership with FM to setup FEDS/MUREX ID and ISDA request
Identify cross sell opportunities and work closely with relationship manager to sell full range of WB products and capture entire client value chain
CLIENT ON-BOARDING & DEAL EXECUTION
Assist the RM in liaising with Legal & Compliance, CRC and clients to resolve documentation issues like T & C deviations for standard documents.
Obtain approval for modification in standard documentation wherever necessary from appropriate authority.
Ensure documentation is completed and the limits loaded properly to ensure faster execution of the transaction.
Work with the CDD team to ensure eCDDs are created and renewed on time.
Seek approval from various authorities for release of trade offerings and release the deal in IMEX.
ACCOUNT MANAGEMENT AND PORTFOLIO QUALITY
Actively engage with client and also with the product partners to ensure high level of utilization of regular limits
Work closely with product partners for coordinating client training for non lending products. (Client training to be conducted by Product Partners.)
Track past dues and excesses in the portfolio meticulously and ensure they are regularized on time. Any exceptions to be highlighted to CA and RM.
Qualifications & Skills
University Degree or Professional Qualification in a relevant discipline
Minimum of 5 years banking experience
Strong Communication and people management Skills
Strong selling and negotiation skills
Strong Financial, analytical and writing skills.
Thorough understanding of the bank's products and credit policies
How To Apply
You can search and view current opportunities across our organisation and apply immediately by visiting www.standardchartered.com and selecting Careers. To help speed up your application, please note the following:
– You will need to log in (or register if you are visiting our careers site for the first time) before you can apply for a specific role
– Some roles may require you to undertake an online talent assessment in addition to completing the application form (to facilitate this process it is preferable that you provide us with an email address as part of your contact information)
– We will ask you about your education, career history and skills and experience, it may be helpful to have this information at hand when completing your application
It usually takes 15 – 20 minutes to complete the application form; you can save your application at any time and return to complete it at your convenience.
Closing Dates
The closing date for applications is 11/12/2013. Please note all closing dates are given in Hong Kong time (GMT + 8 hours). We aim to respond to successful applicants within four weeks and will keep a record or your application in our database so that we can contact you when suitable vacancies arise in future.
Diversity & Inclusion
Standard Chartered is committed to diversity and inclusion. We believe that a work environment which embraces diversity will enable us to get the best out of the broadest spectrum of people to sustain strong business performance and competitive advantage. By building an inclusive culture, each employee can develop a sense of belonging, and have the opportunity to maximise their personal potential.