"I Don't Even Own A Mattress Outside Nigeria" – Babangida Aliyu Denies Ownership Of Dubai Property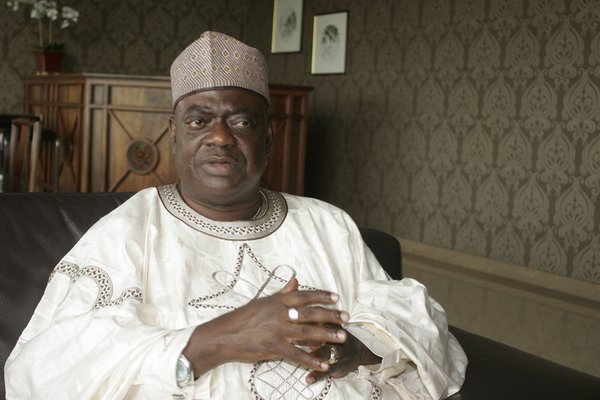 The former Governor of Niger State, Dr. Babangida Aliyu, has denied having any property in Dubai or Abu Dhabi in the United Arab Emirates.
Aliyu said in a statement signed by his Adviser on Media, Mr. Israel Ebije, on Friday that a list of political office holders who are alleged to have properties in the UAE, circulating on the social media was nothing but a product of mischief.
He said that those peddling the information were only out to ridicule him and expose him to investigation.
The former governor challenged those behind the information to produce evidence of such properties including pictures.
He called on the Federal Government to take over any property found to belong to him in Dubai as he did not have any.
He also called on the citizenry to ignore the reports which he described as false.
"I do not have properties in Dubai or Abu Dhabi as peddled by some media organizations. I don't even own a mattress outside Nigeria.
"They should do their investigation and if I am found guilty of owning any property in UAE, the Federal Government should appropriate it.
"I wish therefore to tell Nigerians to discard the allegation. It is not true, it's mischievous, misleading and aimed at rubbishing my name"
He said that he was in support of the current move being made by the President to retrieve stolen funds and to make political offices less attractive in the country.
"I am totally committed to the President Muhammadu Buhari decisive effort towards repatriating stolen funds and his plan towards making political offices less palatable and incidence of impunity as low as possible. I am however concerned over baseless accusations peddled against my person," he added.
Aliyu who said that he belonged the group of politicians who did not loot his state treasury, decried the prevalent situation where all opposition political figures are viewed as corrupt.
He said that targeting the opposition as corrupt was inimical to the credibility of the campaign against corruption.
He said that he was being exposed to allegations of corruption because of his decision to remain in the PDP.
Aliyu said that he led the G-7 group of governors to fight impunity in the PDP and wondered if such allegations would have been made against him if he had moved to the APC.