Don't Destroy Our Communities In The Name Of Flushing Out Pipeline Vandals – Ijaw Elders Warn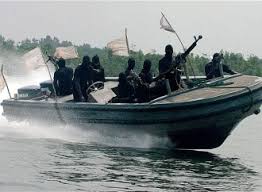 Estimated Reading Time: <1
Some Ijaw elders under the auspices of the Bayelsa Elders Council, BEC, has urged President Muhammadu Buhari to direct security agencies to identify those behind recent attacks on major oil and gas pipelines in the Niger Delta region and bring them to justice under the rule of law.
In a communiqué issued on Friday at the end of a crucial meeting in Yenagoa, the Bayelsa State capital, the elders however called on the President to warn security operatives against destroying innocent communities in the name of fishing out pipeline vandals.
The meeting was called to review the state of the nation with particular attention to the rising attacks on oil and gas installations.
In the communiqué signed by its Chairman, Chief Francis Doukpola and Publicity Secretary, Chief Thompson Okorotie, BEC warned the perpetrators to desist from further attacks on pipelines so as not to damage the economy of the state and the country in view of continuous fall of crude oil price.
The elders also asked the Federal Government to exercise caution while making statements on the matter and to consult widely before making decisions on issues affecting the amnesty programme.
They urged the federal government to apply the carrot and stick approach by negotiating with the host communities to bring about sustainable solutions to the problem,
They said: "The council expresses its support for the anti-corruption crusade embarked upon by President Mohammadu Buhari. It is however concerned about the way certain fellow Nigerians including Ijaws have been handled in the process.
"All Nigerians deserve to be treated decently in preservation of their fundamental human rights under the rule of law."