Police Issues A Contrary Order, No Waiting At Polling Booths After Voting – IG Warns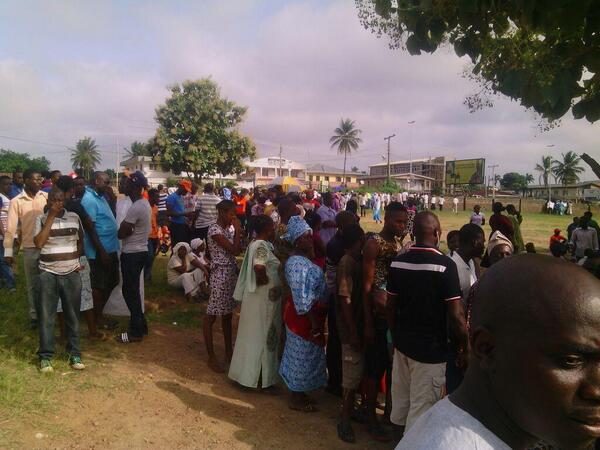 Estimated Reading Time: <1
by Deji Abiodun
Contrary to the orders by the Independent National Electoral Commission urging Nigerians to vote and wait at the polling units, the Inspector-General of Police, Suleiman Abba, on Thursday warned voters to go back to their homes after casting their votes on election days.
Abba, who addressed accredited observers for the general elections in Abuja, said the possibility of committing electoral offence was very high if voters stayed back at the polling booths for votes to be counted.
He said that each polling unit would have at least two or three policemen to protect the votes cast by the electorate.
The IG said, ''Two to three police officers will be attached to each polling unit, and we would provide more officers for the collation centres and for the managers of the elections.
"We will go on to protect the electorate. Every eligible voter should feel safe enough to cast his votes. We will be there to protect the votes and make sure no one disrupts the process.
"Cast your votes and go and cool down. If you remain there, there is a likelihood that you will commit an offence.''
The police chief advised political parties and their candidates to abide by "one agent to a polling unit," which the electoral act stipulates.
"Asking voters to wait and protect their votes implies taking the law into their own hands. It is unacceptable," he said.
Abba said the police were aware of threats by some politicians to declare parallel election results and warned that his men would deal with such act within the ambit of the law.
He added, "We have heard some people are threatening to declare election results; we hope it is not true. If you don't accept the declared result by INEC (Independent National Electoral Commission), the best way is to proceed to the tribunal.
In advanced democracies, people don't take the law into their own hands but resort to tribunals.
"The refusal to accept the result and resort to extrajudicial activities is a threat to the electoral process. But where they don't heed the appeal, the police will act within the law to protect the electoral process."