Finance Ministry Moves To ICPC For Prosecution Of Ghost Workers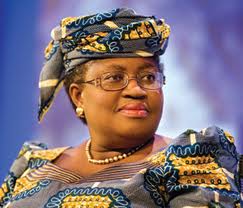 Estimated Reading Time: <1
The Federal Ministry of Finance said it would refer issues concerning ghost workers to the Independent Corrupt Practices and other Related matters Commission (ICPC) to prosecute those involved.
This is contained in a statement issued by Mr Paul Nwabuikwu, Special Adviser on Media to the Coordinating Minister for the Economy, Dr Ngozi Okonjo-Iweala, on Wednesday in Abuja.
"It is public knowledge that as a result of the implementation of IPPIS, about 45,000 names of ghost workers have been taken off the payroll and about N118 billion saved.
"The Federal Ministry of Finance has taken the additional step of referring the issue to the ICPC for further investigation so that any identified culprits can face the full wrath of the law," it said.
According to the statement, the allegation that the Budget Office of the Federation and other agencies have the highest proportion of ghost workers in the country was misrepresentation of facts.
It said that the Budget Office was one of the pioneer agencies on the IPPIS platform since 2006.
It added that through biometrics and other processes, ghost workers had been eliminated from its payroll for about seven years now.
"The failure to give a time frame to this allegation was obviously done in bad faith to give a negative impression.
"The Federal Ministry of Finance will, in line with its statutory mandate and international best practise, continue to manage the finances of the country transparently and accountably," it added.
On a recent court judgment involving the Federal Ministry of Finance, it said that it never rejected any requests for information from civil society groups on appropriations and statutory transfers.
"It is public knowledge that the ministry has consistently implemented a policy of transparency and accountability in the management of the economy and public finances.
"This is demonstrated in the monthly publication of allocations to the three tiers of government, regular updates on the status of funding of SURE-P programmes, payments to oil marketers for verified imports of petroleum products.
"We therefore have no basis for rejecting any legitimate requests for information on allocations to any government ministry or agency," it said.
It noted that the ministry, through the Budget Office of the Federation, would collate the details of appropriations and statutory transfers to the National Assembly, the Independent National Electoral Commission and the National Judicial Council.
Others, it added include the Niger Delta Development Commission, Universal Basic Education and National Human Rights Commission for publication.
"These agencies are all on first-line charge to the Federation Account and, therefore, the ministry must work with them to obtain the necessary information," it said.