For Starving The State Of Funds, Ekiti Lawmakers Call For Jonathan's Impeachment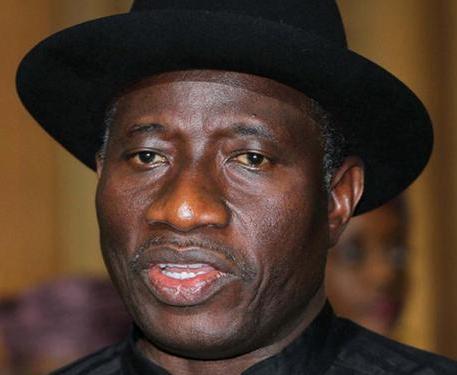 NAN
Members of the Ekiti State House of Assembly have called for the impeachment of President Goodluck Jonathan over the state allocation.
The call came after the State Governor, Dr Kayode Fayemi, raised an issue about an alleged shortchanging of the state by the Federal Government.
The governor told the State House of Assembly that for some time now the Ekiti State government had been starved of funds from the federal allocation.
In his presentation, Dr Fayemi also gave the breakdown of how the Federal Government had been shortchanging Ekiti State and requested for immediate payment of all outstanding allocations by NNPC.
At the end of the presentations, the governor made some request before the members of the house.
(1) Separation of the office of the Auditor General of the federation as well as the accountant general of the federation such that he can function independently
(2) Assessment of the revenue into the federation account.
(3) Immediate review of the revenue allocation.
After the governor's presentation and request, the honorable members of the State House of Assembly moved into action the following day to deliberate on the issues.
The state lawmakers had divergent views on the issue.
Some said it was a deliberate attempt to starve the state of funds considering the fact that the state governorship election was just by the Conner.
The Speaker of the House, Honorable, Adewale Omirin, said the Federal Government had not been fair on the state.
"What the president has done is an impeachable offense," he said.
Hon, Ogunlola, in her submissions, claimed that President Jonathan was no longer fighting corruption in the country, citing the case of the NNPC and Central Bank while Honorable Ade Ajayi said that the President's action was tantamount to stealing and called for his impeachment.
Content Credit: Channels Television