UK Prime Minister Boris Johnson To Marry Fiancée In 2022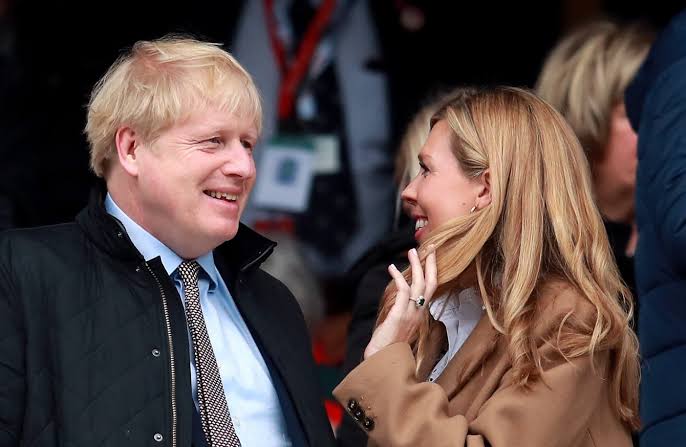 The Prime Minister of the United Kingdom, Boris Johnson, has announced plans to marry his fiancée Carrie Symonds.
AFP quoted The Sun tabloid as stating that "The couple have sent "save the date" cards for July 30 next year."
Recall that Johnson broke a record in 2019 when he emerged as UK's first "unmarried" prime minister.
Symonds was said to have worked for the Conservative Party.
AFP reports that she gave birth to their son, Wilfred, in April last year.
They have been engaged since late 2019 but, like many couples, had put their marriage plans on hold due to the coronavirus pandemic with numbers able to attend ceremonies curtailed.
While this will be Johnson third marriage, it will be the first for Symonds.
It is unknown where exactly the couple will celebrate the occasion. However, the prime minister's Buckinghamshire residence, Chequers, is tipped to host the wedding. Another possible venue is said to be the Port Lympne safari park in Kent, as Symonds works for the conservation charity.
Johnson has been married before with four children from his now-divorced wife, Marina Wheeler.