Pantami's pro-extremist statements have great implications on Nigeria's security – APC Rep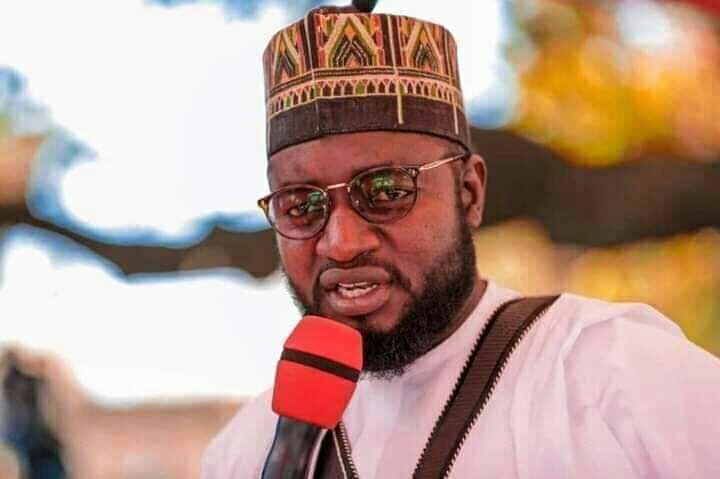 A member of the house of representatives, Yusuf Gagdi has said that the controversial statements linking the minister of communications and digital economy, Isa Pantami to extremist groups has consequences on the country's fight against terrorism.
There have been overwhelming calls for the resignation or sack of the Minister over his pro-Taliban comments and other extremists preachings.
In reaction to this, the Minister renounced his radical comments, saying he now knows better but despite this, Nigerians increasingly called for his sack or resignation.
This led to a trend with the hashtag, #PantamiResignNow on Social media. The opposition party, Peoples Democratic Party (PDP) also called on the Department of State Services (DSS) to immediately invite the Minister for questioning and urged President Muhammadu Buhari to immediately sack the minister, "given the sensitivity of the issue at stake."
Addressing newsmen on Wednesday, Gagdi, a member of the All Progressives Congress (APC), said the minister's past statements "seem to undermine the present security commitment".
"What is more important is what value is he adding to the Nigerian economy. What value is Pantami adding to curtailing the issue of insecurity in Nigeria? Every politician has his own enemy and every politician has his own past," he said.
"I could remember when Isa Pantami made comments about Boko Haram. The people sent in videos insulting him and trying to declare him wanted. How can you place that or juxtapose that with his present position?
"The man that made a statement in the past against or supporting certain security situation — which is unlikely. If that statement is true then he did not do well at all."
Gagdi continued that Pantami's fantastic performance with the NIN- SIM linkage has put pressure on terror group, Boko Haram and now he is one of their targets.
But despite his feat in government, the comments are weighty and by virtue of his position, the country's fight against insecurity and terrorism will be dealt a huge blow if he remains in office.
"After his appointment as a minister, he has confronted Boko Haram about SIM card registration in such a way that the man was declared one of their major targets. I think his life has put him in a very critical position that he is neither here nor there because if they see him, they will not leave him.
"So, it has great consequences, to be fair, in terms of the security of this country for a minister of digital economy to have made a statement in the past that seems to undermine the present security commitment.
"It has great security consequences on the security perception of this country. That I can tell you without mincing words. But again juxtapose that equally with his commitment as a minister.
"What are his efforts? Has he made any compromising commitment towards those people or he has made a commitment that those people equally see him as an enemy?
"That would help you to equally strike a balance in the course of that. But I have to tell you, it has consequences. His statement has great implication for the security situation of this country."