Yakassai: Jonathan did not punish you, Tinubu, El-Rufai for criticism – Falana tells Buhari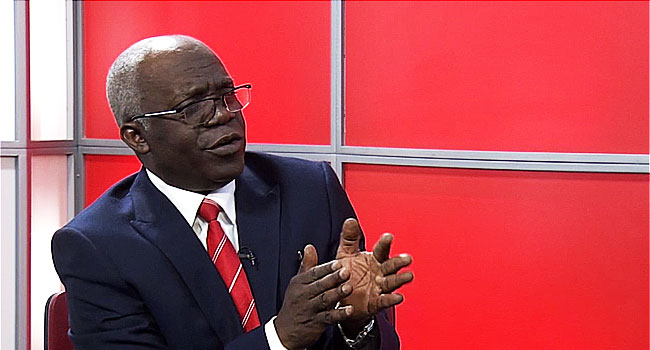 Estimated Reading Time: 2
Renowned lawyer and human rights activist, Femi Falana has told President Muhammadu Buhari to embrace the criticism of his government as a reaction to the unconstitutional arrest and detention of Salihu Yakasai by the Department of State Services.
Mr Yakasai, a former media aide of Abdulahi Ganduje of Kano State was on Saturday sacked for his criticism of the Buhari administration following the abduction of over 300 students from the Government Girls Secondary School in Jangebe, Zamfara state.
He was also picked up in gestapo style by the DSS.
Reacting to the situation in a statement on Sunday, Falana said just like Yakasai, Buhari and other chieftains of the All Progressives Congress called for the resignation of former president, Goodluck Jonathan between 2013 to 2014 but they were treated with fairness.
He then added that the constitution of Nigeria gurantees the citizens the right to criticise the government and hold the government accountable for their actions.
"It is on record that the APC and its leaders including General Muhammadu Buhari; National Leader, Asiwaju Bola Tinubu; Malam Nasir El-rufai and Alhaji Lai Mohammed repeatedly called for former President Goodluck Jonathan's resignation between 2013 and 2014. Yet they were never subjected to any form of intimidation for exercising their freedom of expression at the material time."
"Since the call for President Buhari's resignation is likely to continue to be made by other concerned individuals and groups over the virtual collapse of the security architecture of the neocolonial State, it is pertinent to draw the attention of the State Security Service to the case of Arthur Nwankwo v The State 1985 6 NCLR 228 where the Court of Appeal charged the Nigerian people to engage in relentless criticism of democratically elected governments. In particular, Olajide Olatawura JCA (as he then was of blessed memory) had this to say:
"The decision of the founding fathers of the present Constitution which guarantees freedom of speech which must include freedom to criticise should be praised and any attempt to derogate from it except as provided by the constitution must be resisted. Those in public office should not be intolerant of criticism in respect of their office so as to ensure that they are accountable to the people. They should not be made to feel that they live in an ivory tower and therefore belong to a different class. They must develop thick skins and where possible, plug their ears with wool if they feel too sensitive or irascible."