APC Youths blame Salihu Tanko-Yakasai for his comments on Buhari – demand his release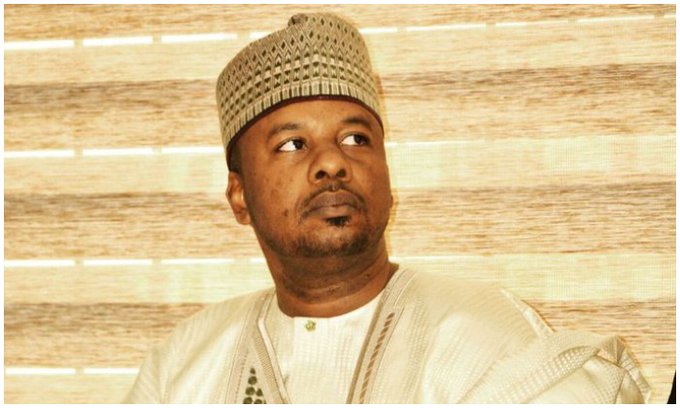 Estimated Reading Time: 2
A youth forum under the All Progressives Congress, APC, has blamed a party member and former media aide to Abdulahi Ganduje of Kano State, Salihu Tanko Yakasai for his public utterances against the administration of President Muhammadu Buhari.
In a statement issued Sunday and made available to NewsWireNGR, the group however faulted his arrest by his arrest and continued detention by the Department of State Services.
Mr Yakasai was on Saturday sacked by Ganduje for his criticism of the Buhari administration following the abduction of over 300 students from the Government Girls Secondary School in Jangebe, Zamfara state.
He was also picked up in gestapo style by the DSS.
Reacting to the situation in a statement on Saturday, the APC Youth Stakeholders echoed criticism that the arrest and detention of Yakasai is unconstitutional and against the party's regulations.
The statement requested the DSS to make public the offences of Yakasai if it was beyond his social media as claimed by the agency.
Here's the statement:
APC Young Stakeholders demand the release of Salihu Tanko Yakasai
FOR IMMEDIATE RELEASE
27th February, 2021
As the DSS has said that the reasons for arresting and keeping Yakassai go beyond his social media commentaries, we ask the agency to put the offences for which he is being held in the public domain.
As stakeholders within the APC, we believe in the use of internal party structures to address grievances and will prefer if Mr Yakasai had engaged these structures to pass on his suggestions and frustrations to a Government he helped campaigned for, however our party, our president and our progressive leadership believe in the freedom of speech as guaranteed under the constitution of this country.
We therefore do not support arbitrary arrests and detention of Nigerians, particular party members who may be seen to have criticized Government actions and policies.
While we await further details from the DSS we pray and plead that Salihu should be humanely treated and released immediately to go back to his family and allow us as politicians and party faithfuls to deal with our members accordingly.
It is at this juncture that we must put on record our complete disappointment with the Kano State Government which Yakasai has served diligently.
The State Government released a statement relieving Mr Yakasai of his appointment without any clarifications as to his whereabouts and wellbeing which at the time was the source of great concern to his young family, his aged father and to the general public.
The right to sack is the sole prerogative of the Governor and we would agreed with his action even but the State Govt should have put the life and liberty of their employee as a priority first before penalizing him for his mistakes or carelessness.
We would like to reiterate our demands for the immediate release of Mr Yakassai without further delay.
APC Young Stakeholders