Wole Soyinka says National Water Resources Bill is a move towards RUGA colonisation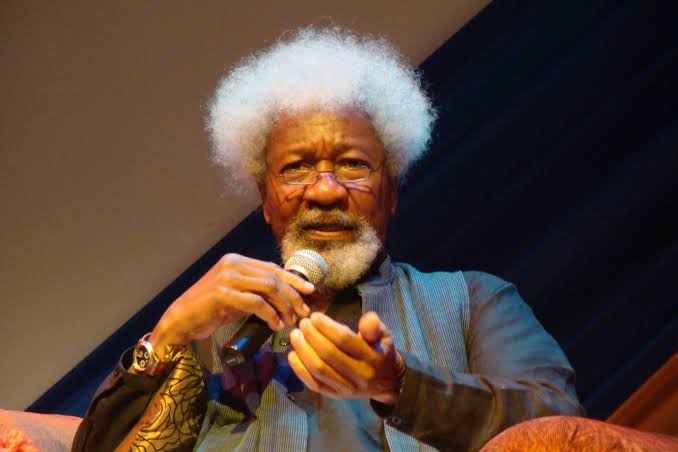 Estimated Reading Time: 1
Nobel Laureate, Professor Wole Soyinka has warned that National Water Resources Bill "is a deliberate, flanking move towards RUGA colonisation".
Professor Soyinka who spoke Monday while presenting 107 copies of several books to Governor Samuel Ortom of Benue state for onward distribution to persons taking refuge in Internally Displaced Persons, IDPs, camps across the state, commended the Benue state Governor for always being on the side of truth.
The professor says Nigeria would be doomed if the National Assembly passes the National Water Resources Bill.
Represented by the outgone State Chairman of Association of Nigerian Authors, ANA, Dr Charle Iornumbe, Prof. Soyinka said; "It must be resisted across board. No compromising or this nation is doomed, since it will be resisted by any and all means."
The Proposed Water Resources bill, titled "A bill for an act to establish a regulatory framework for the water resources sector in Nigeria, provide for the equitable and sustainable development, management, use and conservation of Nigeria's surface water and groundwater resources; and for related matters." has been a subject of controversy since NewsWireNGR did a deep dive into the problematic clauses in its provisions