Statement from BRYMO's management about 'Yellow' album art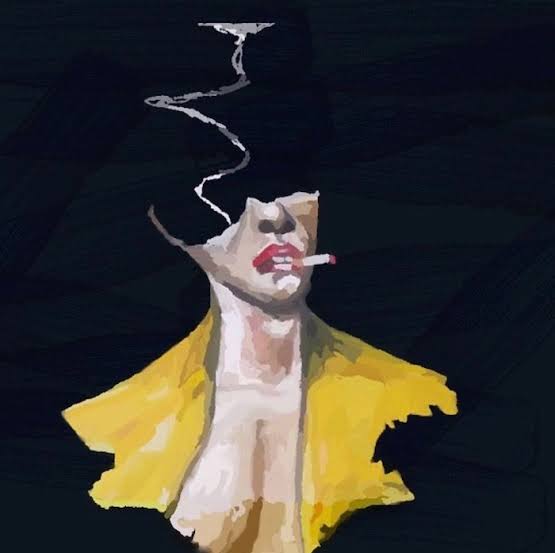 Estimated Reading Time: 2
The Bail Music Company wants to thank Mr Samuel Olowomeye for bringing to our attention his grievances in respect of his art piece used as the album cover for Brymo's 'Yellow' album.

The organisers of the Art Night event had invited Brymo to perform during the event on February
15, 2020.
As part of the deal, the organisers offered Brymo payment AND a complimentary art piece to be created during the event.

Mr Samuel Olowomeue's art piece 'Insight and Frustrations' caught Brymo's attention because it had a connection to what he had envisioned for his latest album 'Yellow'.
The art piece was presented as a gift to Brymo at the end of his performance at the Art Night event. In further appreciation of Mr Samuel Olowomeye's creativity, Brymo requested via email to have the soft copy of the art piece to be used as the album cover for 'Yellow'.

At no point during this documented correspondence was there an offer of, or a request for payment.
Neither was any assurance of increased followership on social media given.

As is appropriate when a gift is given, due appreciation must be expressed. Brymo publicly thanked Mr Samuel Olowomeye for the gift of the artwork through an Instagram post on March 14, 2020 – and duly tagged him to the said post.

Brymo has no dealings with auctioning or the process behind same for this art piece. We believe that this is a matter that should have been directed to, and resolved with the organisers of the Art Night event.

It thus comes as an unpleasant shock to us that, while Brymo expressly asked for the soft copy of the art piece, at no point did Mr Olowomeye make any actual request on his own accord – except for being tagged which Brymo subsequently did.

We must apologize to Mr Samuel Olowomeye for the unintended error in his name on the album. Similarly, we regret all inconveniences occasioned by the delay in the delivery of our orders. Following the lockdown, we were unable to ship CDs using our regular logistics company. All orders have now been processed and will get to our esteemed fans in the shortest possible time.

As talent managers, we fully understand and appreciate the importance of intellectual property rights.

We remain open to having a conversation with Mr Samuel Olowomeye to clarify any other grievances
he might have.

We can be reached via email: info@thebailmusiccompany.com
Thank you.
Signed,
Lanre Lawal.
For: The Bail Music Company.