Impending strike: Labour in Cross River state divided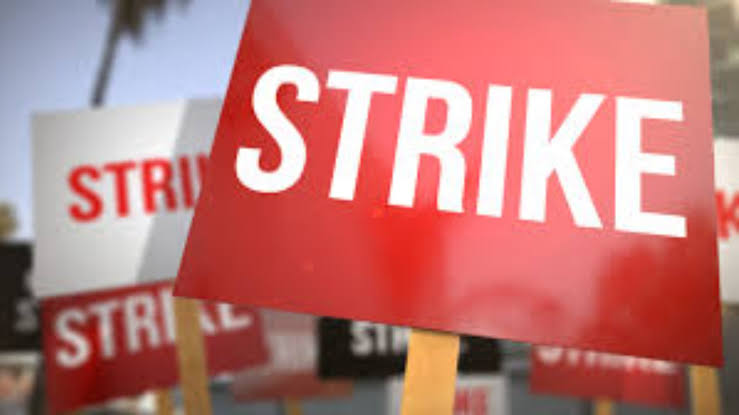 Estimated Reading Time: 1
The Nigerian Labour Congress, NLC in Cross River State has called on workers to stay at home from Monday, June 29 over alleged refusal of the State Government to settle 8-point wage-related demands, including delisting of workers from the State payroll.
Speaking with journalists in Calabar, the state capital, NLC Chairman, Ben Ukpebi said all efforts to convince the State Government to see reasons why it should accede to the demands had fallen on deaf ears. He said many workers have died as over 200 of them have been delisted from the state payroll.
The NLC leadership has dismissed an injunction from the State High Court allegedly initiated by the State Government to stop the strike, saying only the National Industrial Court has jurisdiction over labour matters
However, the Nigeria Union of Teachers, NUT, the Trade Union Congress, TUC and some affiliates of the Nigeria Labour Congress, NLC including the Nigeria Union of Local Government Employees, NULGE have pulled out of the proposed strike.
The affected unions announced their positions on the planned strike after meeting with the State Deputy Governor, Profe Ivara Esu dissociating themselves from the action.
They instructed their members to disregard the call by NLC for strike, stating that the proposed industrial action was unnecessary. The unions also appealed to the Governor to consider the screening of workers whose names were removed from the state pay roll.
Speaking earlier, Professor Esu told the labour leaders that Government was desirous of ensuring the well being of workers.
Meanwhile, the State Chairman of the Nigeria Medical Association, NMA, Ayuk Agam says if the Nigeria Centre for Disease Control, NCDC fails to enlist the University of Calabar Teaching Hospital as a Covid-19 testing centre, its members will commence an indefinite statewide strike from Thursday, July 2.