Another NLC/Kaduna Government face-off imminent as NLC alleges breach of agreement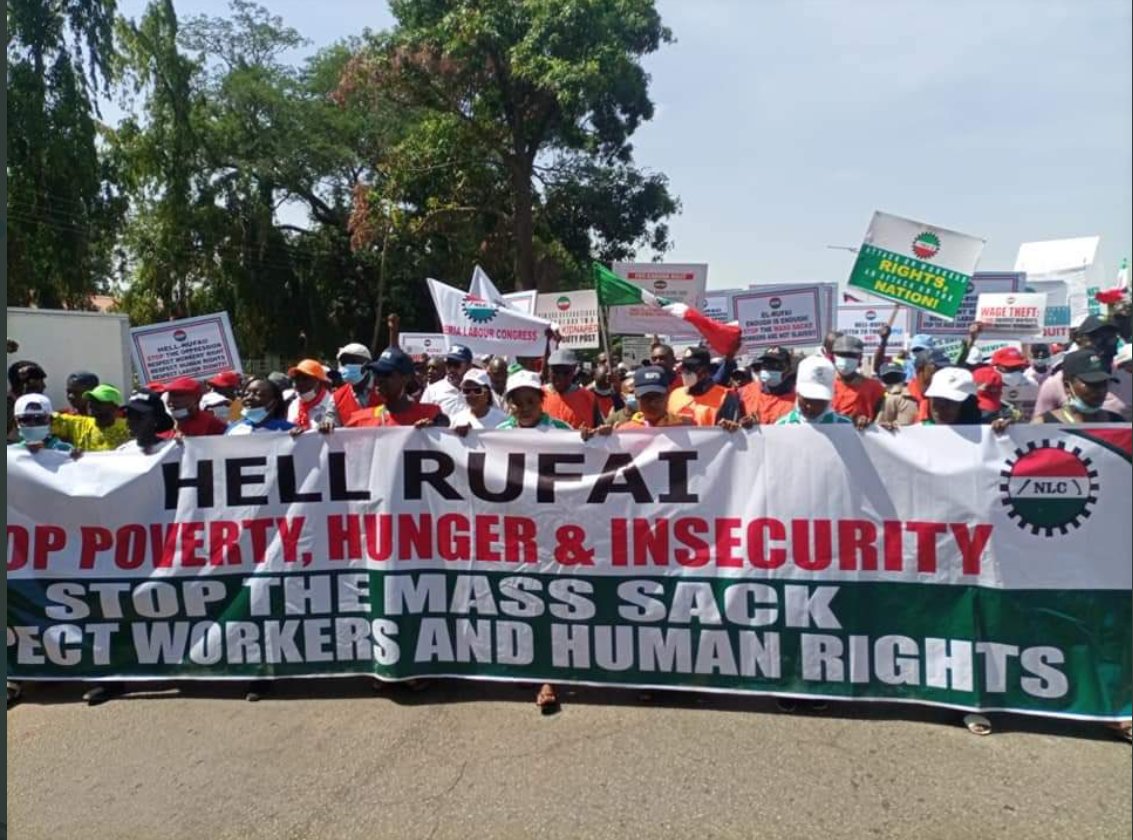 The Nigeria Labour Congress on Tuesday said it would resume its suspended industrial action in Kaduna State over the mass sacking of workers and other alleged anti- labour practices by the Governor Nasir El-Rufai administration.
.The NLC took the decision after the emergency National Executive Council meeting presided over by its President, Ayuba Wabba, on Tuesday.
Wabba accused El-Rufai of failing to respect the Memorandum of Understanding between the NLC and the state government by the Federal Government.
Speaking to Journalists after the meeting, The NLC president said the congress, after exhausting all avenues, including writing letters to President Muhammadu Buhari and Minister of Labour and Employment, Chris Ngige, had decided to resume the strike.
He said, "Owing to the above grievous infractions and continued provocation by the Kaduna State Government against workers and trade unions in the state and despite the fact that we have also complained formally to the Federal Government through the President and Federal Ministry of Labour and Employment on the non-adherence to the MoU, NEC has resolved that the earlier decision to withdraw all services and protest this neo-liberal and extreme right-wing policy should take effect without further delay."
Last month, the NLC led workers in the state in a five day protest that crippled various sectors across the state. In reaction, the Kaduna State Government announced the sack of hundreds of university teachers and nurses for joining the strike.
An agreement between the two parties was eventually reached and brokered by the federal government in Abuja.
Part of the agreement was that the Kaduna government will follow due process and the"principle of redundancy," as stipulated in Section 20 of the Labour Act, in its Public Service Revitalization and Renewal Programme, which is expected to lead to the retrenchment and sack of workers.
The parties also agreed that the Nigeria Labour Congress (NLC) twill no longer continue with its industrial action while no worker shall be victimized by the state government on account of his or her participation in the industrial action.