"Acute corruption, indebtedness and nepotism" – The PDP says of Buhari's 'regime' in 5 years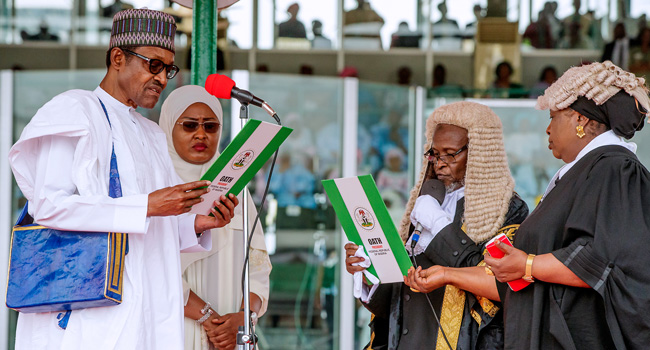 Estimated Reading Time: 1
The Peoples Democratic Party (PDP) says President Muhammadu Buhari has no meaningful achievement after spending five years in office.
Buhari, who was first elected in 2015, took the oath of office for a second term on May 29, 2019.
In a tweet on Friday, the opposition PDP said Buhari has "nothing to show" Nigerians in form of achievement since he was elected president.
"#APCFailures: 5 years of President Muhammadu Buhari in office and nothing to show for it, except acute corruption, indebtedness, poverty, stagnation, hunger, insecurity, lockdowns, curfews, dictatorship, nepotism, etc. The All Progressives Congress is a total scam, 419 government," the party wrote on twitter.
Meanwhile the Presidency has revealed that the first anniversary of President Muhammadu Buhari's second term will be marked on a low-key. 
According to a statement by the President's special aide, Mr Garba Shehu, narratives of the government's achievements over the past five years which would normally have been showcased by Ministers and the Party, will go digital.
While noting that the last five years have been full of historic achievements, Mr Shehu urged all Nigerians to visit the Presidential handles and read how the decades-long wishes of the Nigerian people are being met.
?He thanked Nigerians for entrusting the country's government in the hands of President Muhammadu Buhari.?