Allegations Against Lagos State House of Assembly Speaker Should Be Investigated – BudgIT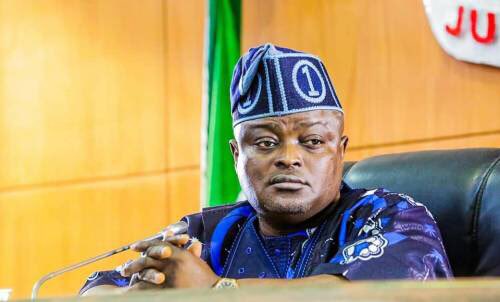 Estimated Reading Time: 2
BudgIT Foundation, a non-governmental organisation in the advocacy for openness, transparency and accountability in Nigeria, have called on anti-corruption agencies to look into the series of reports directly implicating the speaker of the Lagos state House of Assembly over misappropriation of public funds for personal use.
According to a press statement signed by BudgIT spokesperson, Damilola Ogundipe, the allegations corroborates the claim that the legislative arm of government has been largely non-responsive to the calls for transparency and accountability both at the federal and state levels, and these present allegations deepen the culture of disregard for transparency in the management of public funds.
In several reports by Sahara reporters, the Speaker of the Lagos State House of Assembly, Hon. Mudashiru Obasa, has been accused of alleged financial impropriety and misappropriation of N257m, N17m and N53m, with the latest of the same allegation being the receipt of N80m estacode by himself, his deputy and 17 others for attending a five-day event in Dubai amidst the fight against COVID-19.
Noting that the organisation has severally called out the National Assembly through the #OpenNASS campaign over the years regarding the lack of transparency with its statutory allocations, Budgit says "It is disheartening that lawmakers, both at the national and state levels, are not being held to the highest standards of scrutiny. It has become imperative to emphasize the need for both the national and state houses of assembly to be above board by entrenching a framework for fiscal transparency and accountability."
While acknowledging that the current administration has made some progress to #OpenLagos, Budgit emphasized that it is important that fiscal transparency cuts across all arms of government and should be founded on a solid legislative framework.
The organisation called on ICPC and EFCC to be proactive in investigating these allegations, to show their seriousness in fighting corruption in the country, as well as to elevate public confidence in the government.
---
To continue telling under-reported stories, we need your support for the work we do, donate to https://www.paystack.com/paynewswirengr
Also, kindly donate to the work we do using this interim PAYPAL ID https://www.paypal.me/NewsWireNGR