In Texas, Gunman Opens Fire At First Baptist Church – Pastors Daughter, 20 Others Killed During Sunday Service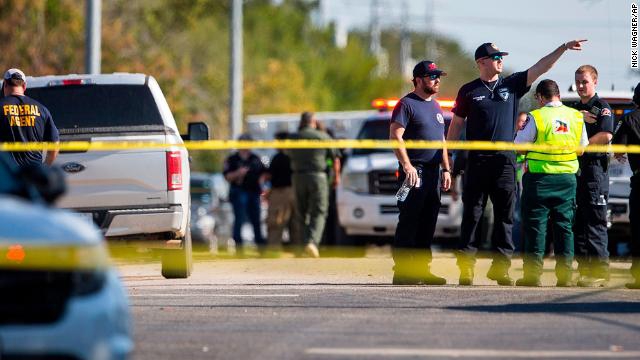 Estimated Reading Time: <1
The Connally Memorial Medical Center received eight patients with gunshot wounds from today's shooting at First Baptist Church in Sutherland Springs, Texas, according to a hospital statement.
Four patients were transferred to University Hospital in San Antonio for higher level of care. One patient was in critical condition and airlifted.
Three patients were treated and released, and one patient remains in stable condition at Connally Memorial Medical Center in Floresville, Texas, about 15 miles from the church.
Sherry Pomeroy, wife of First Baptist Church Pastor Frank Pomeroy, tells CNN their 14-year-old daughter was killed in today's church shooting.
Sherry Pomeroy says neither she or her husband were at the church today when the shooting occurred.
At least 20 people were killed in the shooting, according Wilson County Sheriff Joe Tackitt.