Crisis Looms In Zimbabwe: Army Chief Threatens To Take Over Power From President Mugabe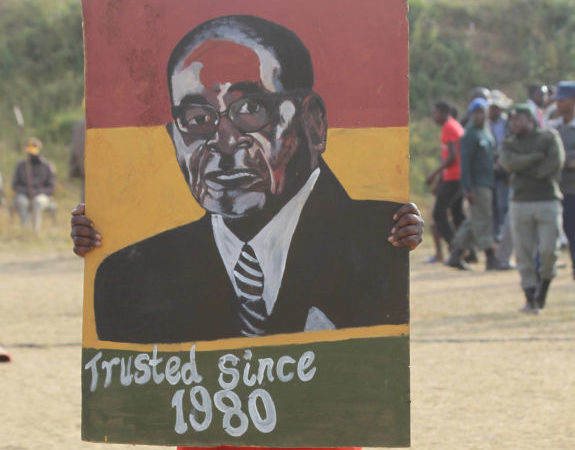 Estimated Reading Time: <1
Zimbabwe's top military general on Monday called for an immediate end to purges against former liberation war fighters in President Robert Mugabe's ruling party, after Vice-President Emmerson Mnangagwa was removed from office.
In a move that highlighted the tensions rising in the southern African nation, Constantino Chiwenga, commander of Zimbabwe Defence Forces, said there was instability in ZANU-PF, which was causing anxiety in Zimbabwe.
"We must remind those behind the current treacherous shenanigans that when it comes to matters of protecting our revolution, the military will not hesitate to step in," Chiwenga said in a statement.
"The current purging, targeting members of the party with a liberation background must stop forthwith."
It is rare for the country's defence forces to take sides in the affairs of ZANU-PF.
When Joice Mujuru, a war veteran and Mugabe's deputy of 10 years was sacked from the ruling party in 2014, the military remained quiet.
ZANU-PF is deeply divided over, who will eventually succeed 93-year-old Mugabe, with one faction, named G40 rallying behind Mugabe's wife Grace and another that rooted for Mnangagwa.
The mostly youthful G40 group is made up of members, who did not fight in the independence war, who believed that a younger generation should lead ZANU-PF during a post-Mugabe era.
The army general said ZANU-PF had since 2015 been rocked by infighting, which had afflicted the economy, causing serious cash shortages and soaring prices of basic commodities.