As Hospitals Begin Strike, Health Minister Directs Clinics to Use Youth Corps Doctors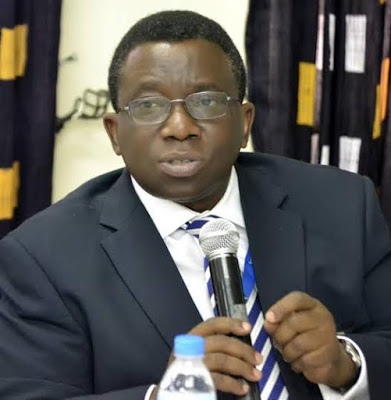 Isaac Adewole, minister of health, has directed heads of federal government hospitals to employ the services of doctors, who are currently undergoing the mandatory National Youth Service Corps (NYSC) programme, to ensure that there is no break in medical delivery.
Minister's directive followed the strike of resident doctors. On Monday, the National Association of Resident Doctors (NARD) embarked on a nationwide strike owing to the failure of the government to meet its demands.
The association, among other things, is asking the government to pay its members arrears of salaries as well as to upgrade those who have met the requisite criteria for promotion.
In a statement issued on Monday night, Boade Akinola, spokesperson of the ministry, said federal government medical facilities would remain open while the government work to solve the problem.
"The Hon minister of health, Prof Isaac Adewole has directed the medical directors and chief medical directors of federal government owned hospitals to ensure that consultants and youth corps doctors as well as doctors on internship are on duty to provide health services at the hospitals in order to ensure there is no break in healthcare services to our people," she said.
"The minister assured all Nigerians that the federal government health facilities will be open and render services to the people while the government continues to dialogue with the resident doctors to return to work. Arrangements are also on to make use of armed forces, police and federal road safety health facilities
"The minister expressed optimism that the problem will be resolved soon."