Most Disturbing Defense: Attorney-General of the Federation Explains Why Arresting Arewa Youths Has "Security Implications"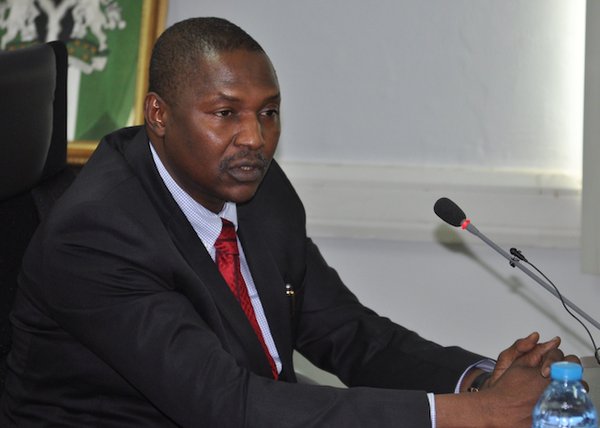 The Federal Government has explained why it has not arrested the architects of the Coalition of Northern Youths' quit notice issued to the Igbo living in the North.
The Nation reports that the explanation came on the heels of calls by United Nations (UN) experts for the arrest of those behind the June 6 quit notice.
It also came on a day the Independent Peoples of Biafra (IPOB) lashed out at the Arewa Consultative Forum (ACF) over the pan-North group's warnings to Ohanaeze Ndi' Igbo, a pro-East organisation.
At a news conference in Abuja yesterday, Attorney-General of the Federation & Minister of Justice Abubakar Malami (SAN) said they did not go after sponsors of the quit notice due to the "security implications", adding that the Federal Government was being strategic in handle the issue.
He said: "The way the government works is that a lot of considerations naturally come into play. One is investigation, which is not time-bound; two, security consideration; three, expeditious determination and consideration of public interest.
"But one thing that is certain is that the government is ever alive to its responsibilities and whoever is found wanting, regardless of the length of time, will definitely be brought to book.
"That is the way it works. I assure you that the government will, within the context of its responsibilities, work to ensure good governance, justice, peace and fairness in the nation."
The Northern youths have withdrawn the quit notice on the Igbo to vacate the North on October 1st.
?Their spokesman, AbdulAziz Suleiman, said the withdrawal was as a result of consultations and pressure from various groups.
Also yesterday, the IPOB, through its spokesman, Emma Powerful, warned the Federal Government against re-arresting its leader, Nnamdi Kanu.