Anuoluwapo Adebayo: @anu_chayil shares tips on how to keep your hands healthy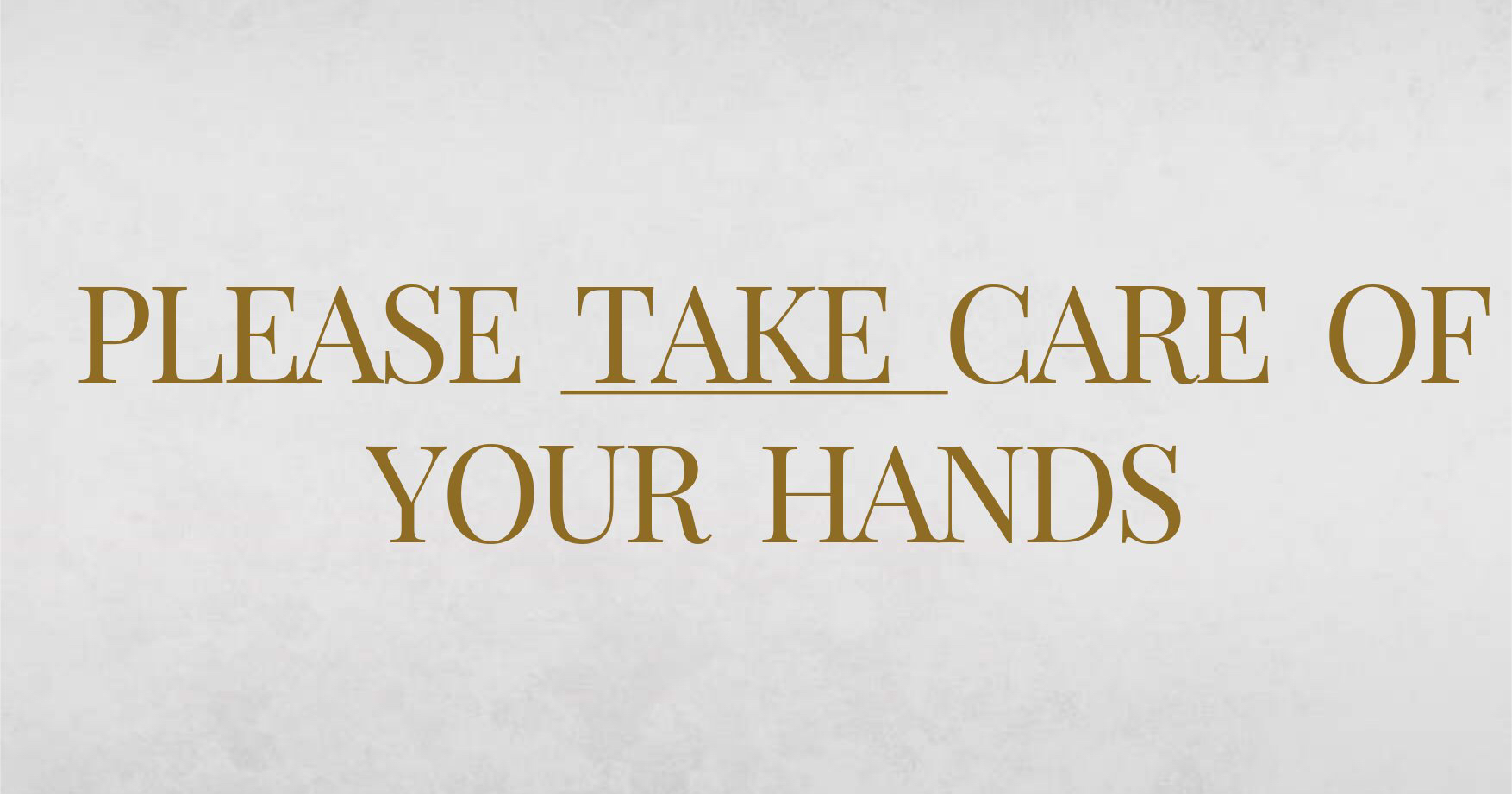 Estimated Reading Time: <1
Our hands are probably the most used part of our body, yet people think we are being over the top for investing in and caring for them. We should pay attention to the skin, muscle and bones to ensure they stay healthy and useful for us throughout our lives. We know how uncomfortable it is when you have a cut or rash on your hand or your finger gets caught in the door; you almost become useless and can't wait for it to feel better.
The skin on our hands can be quite delicate and the part that's thin often reveals aging early. We should also note that as we grow older, the skin becomes less efficient at healing itself therefore its necessary that you take care of your hands to keep them healthy, strong and looking nice.
Our hands are exposed to weather and environmental elements, we use them to hold everything and do all sorts of tasks. The first way to care for them is to make sure we wash our hands; though over washing can cause them to become too dry, you shouldn't compromise on washing your hands immediately after you use the restroom; before and after you cook and eat; after handling objects not exclusively owned by you; after you cough and sneeze; before and after you handle another person or animal either as an aesthetician or medical practitioner. This reduces the spread of germs that can cause illness. Also pay attention to your nails and clean out dirt that can get stuck underneath.
The skin on your hands gets drier over time; it is advised to keep hands moisturized to keep hands soft either by using moisturizing soap or using lotion or oils after washing them. This may be a challenge for some of us who sweat on our palms or do not like greasy hands; you can invest in a water based or fast-absorbing moisturizer or simply use very little quantity of natural oil. There are also hand creams designed specifically for male skin which has no fragrance and often less greasy, this is suitable for their often thicker and hairier hands. Also when doing our house chores or certain jobs which require us to use tools and harsh cleaning products like bleach, we should wear gloves to protect our hands from losing their natural protective oils and prevent injury.
Exposure to sun and other elements also contribute to the reduction of elasticity of the skin thereby causing wrinkles, besides keeping the skin moisturized, its necessary to treat rough patches by exfoliating your hands with your scrub while you bath or with simple natural ingredients like sugar and coconut or olive oil.
If your lifestyle permits, you can practice advanced moisturizing therapy which includes using a hand cream after taking a bath at night and then leaving your hands in a pair of gloves overnight, allowing product to sink in. This gives intense hydration, making skin soft and smooth, maintaining a nice complexion and protects nails and cuticles.
Manicures aren't just to keep the nails clean; they are good grooming and pampering treatment for our hands. A good salon will trim your cuticles the right way, clip, file and buff your nails which add a healthy shine and massage your hands.
Exercise your hands or massage them yourself; hours of driving, typing away at your computer's keyboard or lifting heavy objects wear and tear the hands. You can learn simple hand exercises or stretches to keep them strong. And sometimes just take a break; there is no part of the body that doesn't require rest.
Our general health care which includes diet, staying hydrated and how we manage stress definitely affects parts such as our hands; it's essential to make good choices to not just protect our skin but the ability to use our hands effectively. If you have any injury or observe any recurring discomfort and change in appearance, please get medical help.
You do not need to devote special hours in your day to caring for your hands; you just need to include simple habits in your daily routine that improve their appearance and strength. Remember when you give someone a handshake, it forms part of their impression of you; I'm sure you do not want someone to give you a handshake and retrieve their hand instantly because yours is rough and uncomfortable to touch.