APC Govt Has Unleashed Security Agencies On Nigerians, Says PDP On Lamido's Detention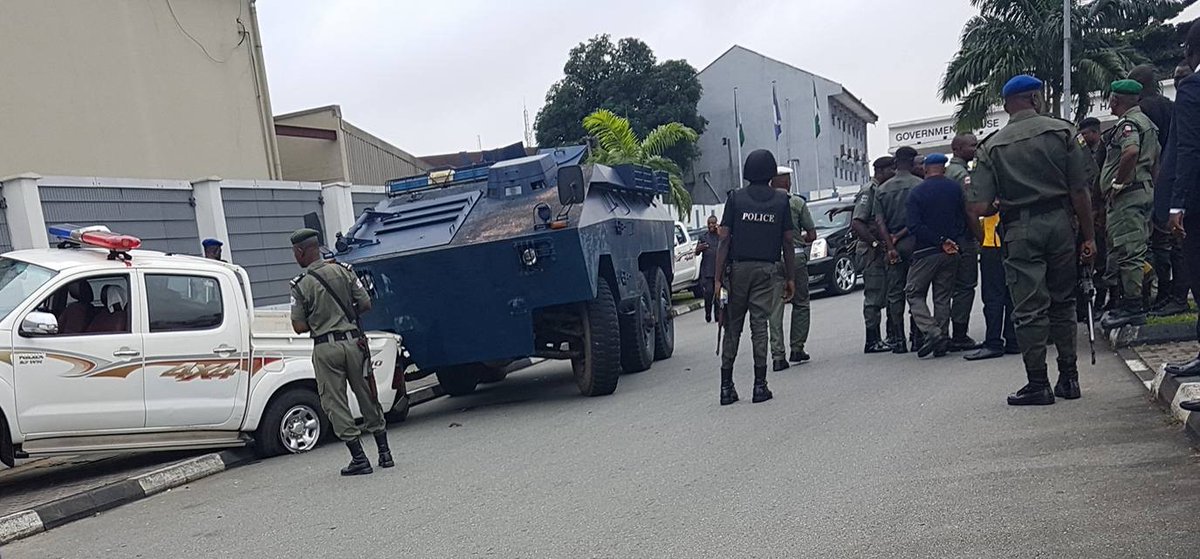 The Ahmed Markafi faction of the Peoples Democratic Party (PDP) has described the arrest of Sule Lamido, a former governor of Jigawa state as "outrageous".
On Sunday, Lamido was arrested by the police on allegations that he directed his supporters to win the local government election in Jigawa at all cost.
Reacting on Monday, Dayo Adeyeye, spokesman of theMarkafi group, said the excesses of the security agencies under the current administration had "reached alarming proportions".
He said the All Progressives Congress (APC)-led government had unleashed "the Nigerian police, the DSS and the EFCC to harass and intimidate court judges, opposition leaders, social media influencers/bloggers and other Nigerians that speaks against the APC-led federal or state governments on fabricated charges just to cow them."
"The attention of leadership of the Peoples Democratic Party (PDP) under Senator Ahmed Markafi, CON, has once again been drawn to the unwarranted arrest and detention of the former governor of Jigawa state, Alh. (Dr.) Sule Lamido by men of the Nigerian Police Force (NPF) in Kano state. This is outrageous and anti-democratic," the statement by Adeyeye read.
"Lamido merely asked the people to defend their votes against rigging. How is that a crime? If you are not planning to steal the peoples' votes, why should you be afraid if the people are advised to defend their votes? Of course, no thief would want the owner to guide his house against burglary.
"We are therefore calling on the security agencies in the country to release unconditionally, Gov Sule Lamido, the former governor of Benue state, Gabriel Suswam, former governor of Niger state, Dr. Babangida Aliyu, and all other political detainees in their custody. We are in a democracy and not a gestapo state.
"We want to also use this opportunity to invite members of the international community to call the APC government particularly the over excited and autocratic APC governors to order.
"They are the ones who are instigating the lawlessness as we saw in Kogi, Niger, Benue and now Jigawa state. If this ugly trend is not stopped forthwith, it may lead to breach of peace and public disorder. The APC leaders and governors should be held responsible for whatever is the outcome of this continuous intimidation of opposition members in the country."