BringBackOurGirls Group Announces Its Inaugural Chibok Girls Lecture In Abuja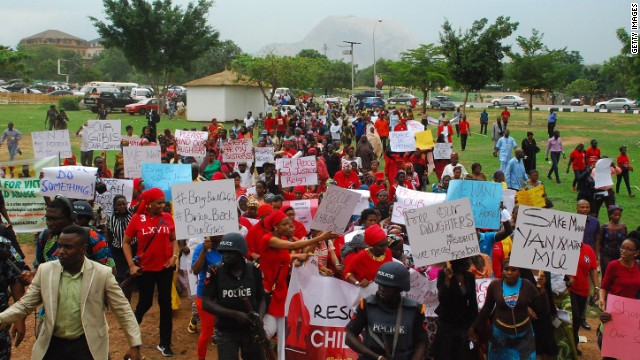 As part of activities to commemorate the third anniversary of the abduction of secondary school girls from Chibok, Borno State, #BringBackOurGirls has announced its inaugural Chibok girls lecture scheduled to take place on April 14, 2017 at the Congress Hall, Transcorp Hilton Hotel in Abuja.
Themed 'Where goes our girl-child, our nation goes', the lecture will be delivered by His Royal Highness, the Emir of Kano, Muhammad Sanusi II (CON) with Professor Grace Alele Williams, Professor of Mathematics and former Vice Chancellor of the University of Benin as Chairperson.
Leading to the lecture, #BringBackOurGirls has outlined a week-long line-up of activities to remember the missing school girls including a workshop on missing persons register, tree planting, red ribbon tying with Chibok girls ambassadors, and more.
In a statement signed by Aisha Yesufu, the group's co-convener, #BringBackOurGirls maintains that "it is Day 1,074 of our movement's daily advocacy demanding that the Federal Government discharges its constitutional duty and rescue the abducted girls from terrorist captivity. In another 7 days it will be 3 years since the tragic events of that night. This Global Week of Action is a time that our movement loudly declares, 'Enough is enough. No more excuses, bring back our girls now and alive!'
"Close to 2 years ago during our Global Week of Action to mark Day 500 of the abduction, our theme was '500 days is too long'. Sadly, we are reiterating this in the third year of the abduction. It is '3YearsTooLong: #NoMoreExcuses. #BringBackOurGirls'. And we have no intention of repeating this," it concluded.
The Global Week of Action will be marked in Lagos, Abuja, New York and Paris.
Details
Date: April 14, 2017
Time: 11am
Venue: Congress Hall, Transcorp Hilton Hotel, Abuja