Buhari Can Leave Magu In Acting Capacity – Femi Falana Says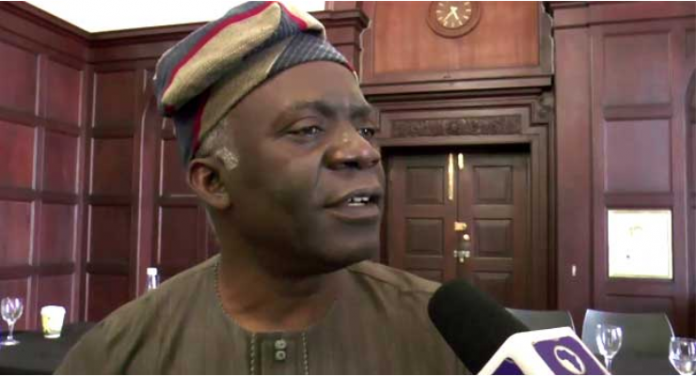 Femi Falana, human rights lawyer, says President Muhammadu Buhari is empowered by the constitution to appoint Ibrahim Magu as acting chairman of the Economic and Financial Crimes Commission (EFCC) for as long as possible.
Speaking on Sunrise Daily, a Channels TV programme, on Friday, Falana said it was incorrect to say that Ibrahim Magu could not remain as the acting chairman of the EFCC because he was rejected by the senate.
The lawyer said that according to section 171 of the constitution, the president does not need to ask for confirmation of some appointments.
He explained that the senate could only confirm ambassadors and heads of foreign mission as provided for in section 171 subsection 2 of the constitution.
The senior advocate of Nigeria (SAN) said the executive is not on the receiving end of sound legal counsel while adding that the 8th senate may expose the national assembly to "unfathomable ridicule".
"To be honest with you, I sympathise with the senate because if care is not taken, these set of senators will have the end of the day expose the national assembly to such unfathomable ridicule," Falana said.
"It will be unfortunate, a tragedy to the country, every public officer has his or her power defined by the constitution. The moment you go outside that you have engaged in impunity. Section 171 of the constitution has vested the power in the president to appoint any person to that office or act in that office and the duration is not specified.
"Of all the positions listed there, positions to be occupied by public officers without any reference to the senate – secretary to the government of the federation, permanent secretaries, head of service and heads of extra-ministerial departments like the EFCC and the ICPC.
"With profound respect, in sending the letter to the senate for confirmation, the president relied on section 2 subsection 3 of the EFCC Act but that section has to be read subject to the constitution.
"So if you do that, section 171 takes precedence over section 2 subsection 3 of the EFCC Act. So does the president need to ask for confirmation? No.
"Unfortunately, the executive is not exposed to sound legal advice on this matter, with profound respect. In that section 171, subsection 2, you also have position of ambassadors and heads of our foreign missions. But that subsection says they shall be confirmed by the senate."
He said since the national assembly was already working on an alteration of the constitution, the senators could effect amendments to "the limitations of their powers under the constitution".
Falana said after such amendments had been effected, the senators could then refuse to entertain a rejected nominee.
"But in the case of the others, there is no provision for confirmation. So assuming that interpretation is even wrong, once you refuse to confirm, that does not annul the acting capacity of an officer," he said.