"Shiites Must Obey Constituted Authority"- Says Kano Governor Ganduje Shortly After The US Statement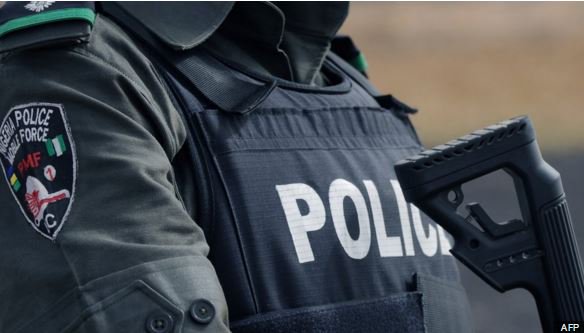 Estimated Reading Time: <1
The Kano State Governor, Abdullahi Ganduje has said that Shiite members of the Islamic Movement of Nigeria have to recognise the authority of security officials by seeking their permission before they hold any gathering.
Mr. Ganduje said this in an interview with journalists on the sideline of the third edition of the Nigeria Entrepreneurs Award in Abuja on Friday night.
The governor said that members of the sect could not keep breaking the law and tampering with the rights of other citizens.
"As far as they continue breaking the law, the police have to come in. They cannot use they-have-the-freedom-to-do-whatever-they-want because they are crossing other people's human rights.
"As far as we are concerned, they have to recognise the authority; they have to get permission.
"If they do not get permission, then the police will not allow them to continue the procession that they do."
Mr. Ganduje's remarks come a day after the U.S. government advised caution in Nigeria's handling of the Shiites crisis and called for an investigation of the Kano killings.
No less than nine people were confirmed dead and many others injured following a clash between members of the group and the police in Kano city on Monday.
Trouble broke out around Tamburawa, on the outskirts of Kano city, after the police tried to stop the Shiite members who had embarked on the annual Arbaeen trek from Kano to Zaria.
The Kano State Police Command, however, said security operatives including anti-robbery squad units only intervened as the Shiite members began attacking motorists and passersby.
The Kano State Police Commissioner, Rabiu Yusuf, confirmed that one police officer was also killed.
The Inspector-General of Police, Idris Ibrahim, on Wednesday, also said the police should be appreciated for the method deployed by officials of the force.
Mr. Idris said that the police had a responsibility to ensure that law and order was maintained adding that the activities of the group needed to be checked.
In October, Kano police banned IMN from conducting street processions ahead of the annual Ashura celebration.
As part of their demands, the Shiites seek the release of their leader, Ibrahim El-Zakzaky, who has been held by the federal government without trial since December when over 300 members of his group were killed by soldiers.
The soldiers said the IMN members blocked a road and plotted to kill the army chief, Tukur Buratai, a claim the Shiites denied.
(NAN)