Buhari Sets Up Another Committee To Verify Asset Recovered From Looters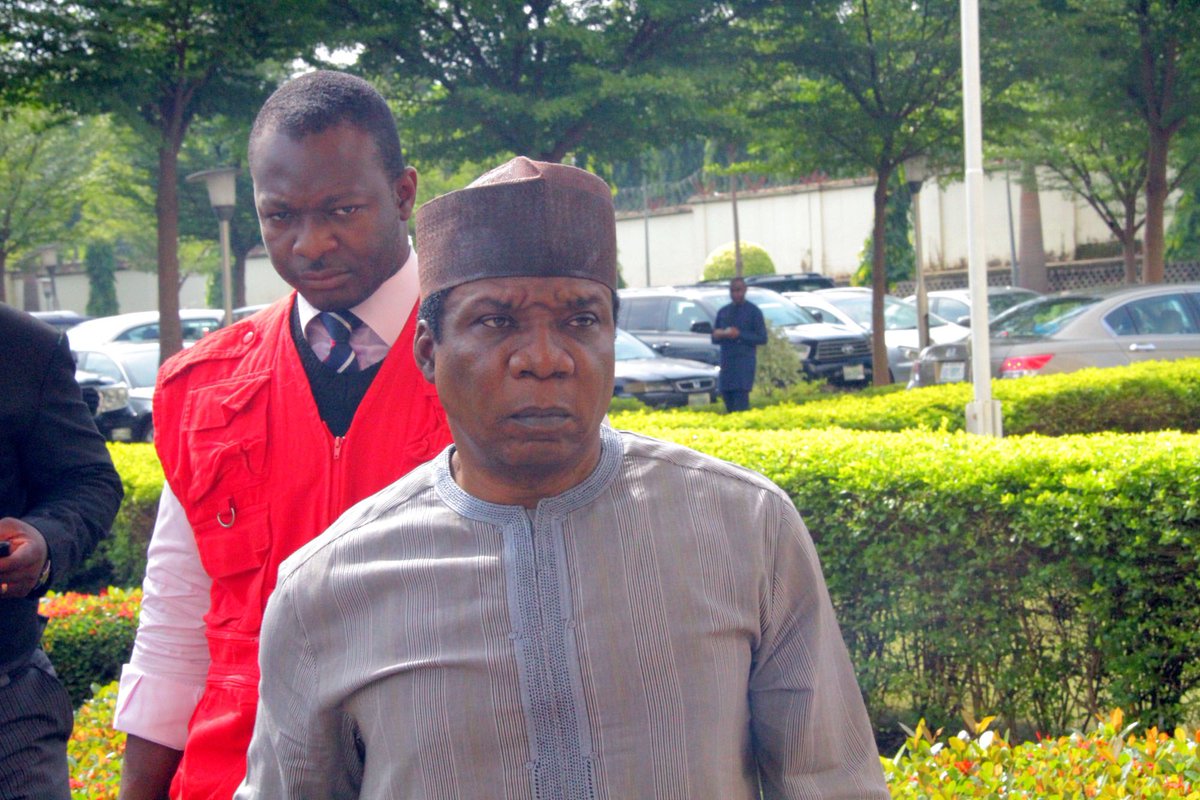 Estimated Reading Time: <1
The Federal Government has set up an inter-agency Presidential Committee on Asset Recovery, PCAR, as part of its efforts to strengthen the on-going fight against corruption.
The Minister of Information and Culture, Lai Mohammed, disclosed this on Friday in Abuja when he received the Special Representative of the UN Secretary-General for West Africa, Mohammed Ibn Chambas.
The minister who called for the support of the UN in fighting corruption said that the PCAR was set up on the recommendation of the Presidential Advisory Council Against Corruption.
He said the committee headed by the Vice President, Prof. Yemi Osinbajo will oversee the anti-corruption agenda and coordinate asset recovery process.
The minister said that the committee is coordinating the collation and categorisation of recovered asset from 2015-2016.
He said it would verify the records and status of physical assets such as buildings recovered under previous administration.
It would also set up the framework for management of recovered stolen asset to avoid re-looting and mismanagement of asset as was the experience in the past.
According to the minister, the committee will create asset register for recovered asset to avoid a situation where former or even serving public officers carry away government asset like vehicles, computers, among others.
He said the Federal Government was determined to recover all asset illicitly acquired by public officers and other politically exposed persons.
Mr. Mohammed disclosed that measures were under way to enhance recovery of illegally acquired asset and they will be announced from time to time.
"To encourage whistle-blowers, the government is also considering an incentive framework for those who provide useful information that lead to recovery of stolen or illegally concealed public assets.
"Government is soliciting the support of Nigerians in Diaspora and international NGOs in the campaign for asset return from foreign governments," he said.
The minister reiterated that Nigeria remained determined and focused in stemming corruption, which is part of the reasons that the country is suffering from economic recession.
"Just as you (UN) have supported us in the fight against insecurity in the North-East, we need your institutional, technical and diplomatic support in fighting corruption," Mr. Mohammed told the visiting UN official.
Mr. Ibn Chambas commended the government for its unwavering efforts in fighting corruption and insurgency.
He disclosed that the UN and other multinational agencies had scaled intervention programmes in the Boko Haram ravaged north-eastern parts of the country.
The UN official noted that the upsurge in humanitarian crisis in the north-east was as a result of the success of the military in routing the insurgent groups and liberating more communities.
He explained that many of the malnourished children and others in need of assistance were from communities that were hitherto under the siege of the terrorists but liberated by the military.
Mr. Ibn Chambas said that a number of persons in need of humanitarian assistance in the region were not in the IDP camps alone,
In addressing the crisis, Mr, Ibn Chambas said that the UN had scaled-up food programmes beyond the IDP camps, increased its personnel from 40 to 200 and deployed two helicopters for distribution of food and other supplies.
(NAN)