Nigerian Soldiers Missing As Boko Haram Ambush Troops In Borno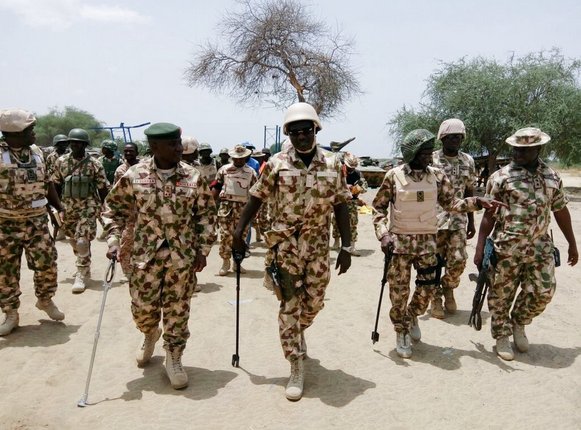 The Nigerian Army has announced that 13 soldiers were injured, while many are missing, during a clash with fleeing remnants of Boko Haram terrorists in Gashigar, Borno State.
The clash, according to a statement signed by Colonel Sani K. Usman, acting Director of Army Public Relations, took place at about 5:30 pm on Monday, when a band of terrorists attacked the troops' location around the border with the Niger Republic.
The troops, said the statement, did their best to defend the location in vain, forcing them to retreat from the location.
"In the process, 13 soldiers sustained injuries while some are still missing in action. The temporary setback made the troops to withdraw from the location," the statement said.
The wounded soldiers, it added, have been evacuated and receiving treatment, while efforts to look for those missing and clear the Boko Haram terrorists in area are being undertaken.