51 Corps Members In Four States To Repeat Their Service Year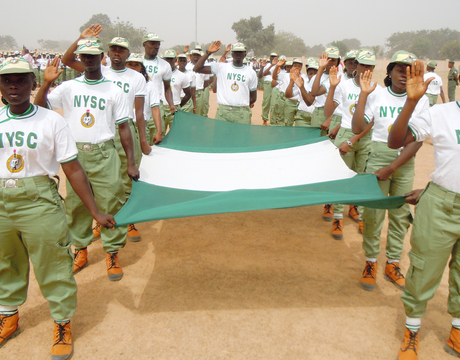 Estimated Reading Time: <1
The National Youth Service Corps (NYSC) has ordered 51 corps members under Batch 'B' Stream 1 to repeat their service year in four states in the country for violating various rules.
Eleven erring corps members were affected by the disciplinary action in Nasarawa and Sokoto states, while Niger and Enugu states recorded 24 and 5 cases, respectively.
The management of the NYSC explained that the offences included failure to report for service after documentation, absenteeism and truancy at places of primary assignment.
Mrs Habiba Bappah, the State Coordinator of NYSC in Nasarawa state, made this known to newsmen in Lafia during the passing out event of the corps members.
She said the 11 corps members were among the 13 ordered to extend their service in various degrees for various offences they committed during their service year and two others got four months extension for absconding for some months without permission.
"Eleven will repeat the service year because they did not serve for a single day. Some of them came to camp, did their documentation and took off. Two are for four months extension of service because they absconded for about three months," said the coordinator.
In Sokoto state, five corps members out of 2,112 lost their lives during their service year, according to the state coordinator of the scheme, Mr Thomas Yamma.
Yamma said 11 corps members were to repeat their complete service year, while seven had their service extended by between two and four months, for various offences.
The Enugu NYSC State Coordinator, Mrs Nwano Ukagha, said that five corps members would be repeating their service year for various reasons bothering on truancy and dereliction of duty.
In Enugu state, three corps members also lost their lives in the course of the programme; one died in camp and two others died in their home states.
Mrs Bolade Loto,the Niger state NYSC state coordinator also revealed that 24 corps members in Niger have been given extension for continuous absence from their places of primary assignment without permission.
One of the out-gone corps members, Miss Felicia Green, who served in Enugu North Local Government Area, said that she was happy to have completed the four cardinal exercises of the NYSC programme.
"I have learnt a lot this past one year and cannot wait to face the outside world,'' she said.
(NAN)