Sokoto Establishes Arabic Secondary Schools, Upgrades 10 Others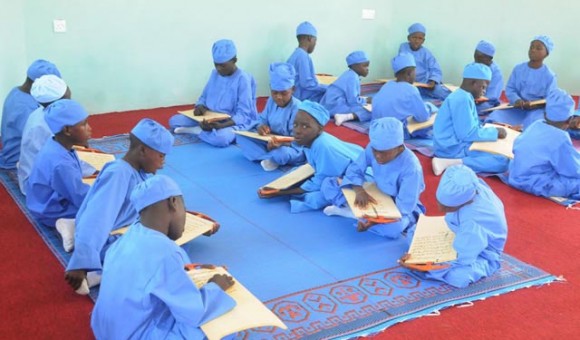 Estimated Reading Time: <1
Sokoto State Government had established three new Arabic Secondary Schools, while 10 other Islamiyya schools were upgraded to junior secondary secondary schools in the state.
The Executive Secretary of the state Arabic and Islamic Board, Ahmed Baba-Altine, said this while fielding questions from journalists in Sokoto Thursday.
He said the new schools have been sited in each of the three senatorial zones of the state.
"The schools and their locations are: Sultan Muhammadu Tambari Arabic Secondary School Illela, Modibbo Adama Girls' Arabic Secondary School Maruda and Muhammadu Moyijjo Arabic Secondary School, Dagawa.
"Admission process has been completed and the schools will formally take off for the 2016/2017 academic session on September 24.
"With the new schools, Sokoto state now has fifteen Arabic Secondary Schools, across the state, with four dedicated for female students only. The schools run an integrated system of education encompassing both western and Islamic education," he added.
Baba-Altine further explained that, the syllabuses of the schools were produced by the National Board for Arabic and Islamic Education.
The Executive Secretary added that the board prepared and marked their examinations.
"The questions are produced both in Arabic and English, while the candidates also had the options of answering in both languages.
"The integrated system had greatly reduced the problem of apathy of western education in the state.
"The system had also helped in shoring up the enrolment, retention and completion rates of students, including girl-children by nearly one hundred per cent.
"For istance, from 9000 students' enrolments in 2014, the figure had doubled in 2016, while 22,000 students are now being targeted," he added.
Meanwhile,the board had upgraded ten community Islamiyyah schools to Junior Arabic Secondary Schools,across the state.
Baba-Altine said: "This was done in partnership with the benefitting communities,to shore up enrolment, retention and completion of students, especially girl-children.
"This giant stride by the board in promoting the enrolment of the girl-child into schools had yielded a fruitful result. In less than a month of their take-off, a total of 1,061 girls have so far successfully enrolled in such schools.
He commended the state government for its sustained support to the board, even as he urged parents to reciprocate the gesture by enrolling their children in schools.