Military Solution Not Best Option To Niger-Delta Crisis Says Bayelsa Governor Dickson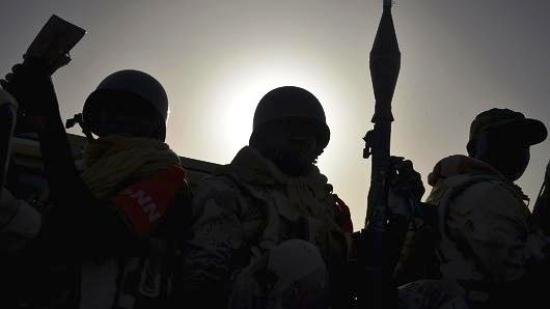 Bayelsa State governor, Mr. Seriake Dickson has appealed to the federal government not to adopt forceful measures against the Niger Delta militants in a bid to quell the violent attacks on oil and gas installations in the area.
Recall that the Nigeria Army on Monday said that it would employ force as the last option to resolve the matter between the Niger Delta Avengers, NDA and the government should the option of dialogue fail.
Chief of Army Staff, Lt. Gen. Tukur Buratai, who was represented by the General Officer Commanding 82 Enugu, Maj.-Gen. Ibrahim Attahiru at the commissioning of a modern 2 Brigade headquarter complex with an Olympic size swimming pool in Port Harcourt made the disclosure.
He said: "Government is still committed to dialogue and whereby this cannot go on – then there could be resort to other means. The non-kinetic (force) means has always been the source first before government can recourse to the kinetic means.
"So, there is need for the Niger Delta Avengers to see reason and dialogue with government".
But speaking to State House Correspondents after a private meeting with President Muhammadu Buhari at the Presidential Villa in Abuja on Wednesday, governor Dickson said that dialogue remained the best measure.
"I have said that the issues in the Niger Delta, the terrain, the historic nature of the issues and challenges are such that military solution may not be the way forward. ?For us who are products of political system who are at this level, we have a duty to mobilise communal and local leadership, we have a duty to support the work of intelligence and security agencies are doing, we have a duty to ensure that issues are better appreciated and that we fill the communication gap.
"And where there are issues those issues need be addressed and is also our duty to network like I'm doing to ensure that problems that are identified as the root cause of some of these challenges are looked into.
"The military solution as I have always maintained is not the right option. We are hopeful that the ongoing discussions will yield the desired result. I have always been in support of negotiations, of dialogue as the sustainable way forward. Dialogue will bring out the issues and then we will all unite around these common issues to move our country forward", he said.
The governor who said he had some security related discussions with the president also thanked Buhari for standing neutral in the recent governorship election in Bayelsa as well as in the tribunal petitions which he won.
Dickson called on the President to disregard the verbal attacks on his person during the elections and urged his opponents to join hands with him in moving the state forward.
He said: "I came in this afternoon to have discussions with Mr. President. That is because my position has been and I believe that is the right position every political leader should take which is that after general elections, political leaders and citizens must unite and address common issues and find solutions to the problems of our country.
"All over the world, once nations have crisis, once nations come under attack, leaders unite across political lines. And together, I came in to have discussion with Mr. President and I thank him for that opportunity and we cross fertilized ideas around issues of security.
"Of course, as you know Bayelsa is central to the maintenance of law and order and stability in our country particularly in the Niger Delta region. Bayelsa is the epicentre of the issues that have to do with the Niger Delta. And we had fruitful discussions on the need for political leaders, governmental and political leaders to work together to support the work of the security agencies and foster better understanding of even people who have grievances and that we are committed to do together.
"I also want to use this opportunity to appreciate Mr. President for his non-interference in the political processes that played out in Bayelsa in the last general elections. And as you are also aware?, yesterday, the Elections Petition Tribunal sitting in Abuja delivered judgement upholding my election and affirming my emergence as a true product of the democratic exercise of rights of our people in the December 5th and January 9th.
"Again, I want to use this opportunity to appreciate? Mr. President for his non-interference contrary to the propaganda and the name dropping that some politicians back home and even in Abuja embarked upon. There is no name they didn't call. There is no claim that they didn't make but I'm telling Nigerians, I'm telling Bayelsans to disregard all that propaganda.
"The President never had anything to do by way of negatively influencing the last general elections in Bayelsa and also the outcome of the Tribunal proceedings. That is important because if our nation must move forward, if our democracy must be strengthened, if our nation must move forward, if our democracy must be strengthened, if our nation must be stable, then institutions must be allowed to grow.
"I want to use this opportunity to call on my opponent, brothers and friends and fellow citizens of Bayelsa and all others to join hands with us so that we can render service to our people and a stronger more stable and prosperous Bayelsa."
Lending a voice on the crisis of leadership rocking the opposition People's Democratic Party, PDP which had stalled virile opposition in the country, governor Dickson said that such problems were not peculiar to the PDP.
He however assured that steps were being taken to resolve the differences.
"There is no doubt that our nation needs a political party in opposition, strong, organised opposition. Opposition that plays by the rule that knows that there comes a time when people across divides must unite for the sake of our country. And we are working hard to ensure that some of the issues and disputes in the party.
"You expect to see those types of issues and disputes in any political party? and we are working hard to address them. And we believe that the convention will come and go and we will have a virile, credible opposition party that will work for our democracy and our the Nigerian nation", he said.