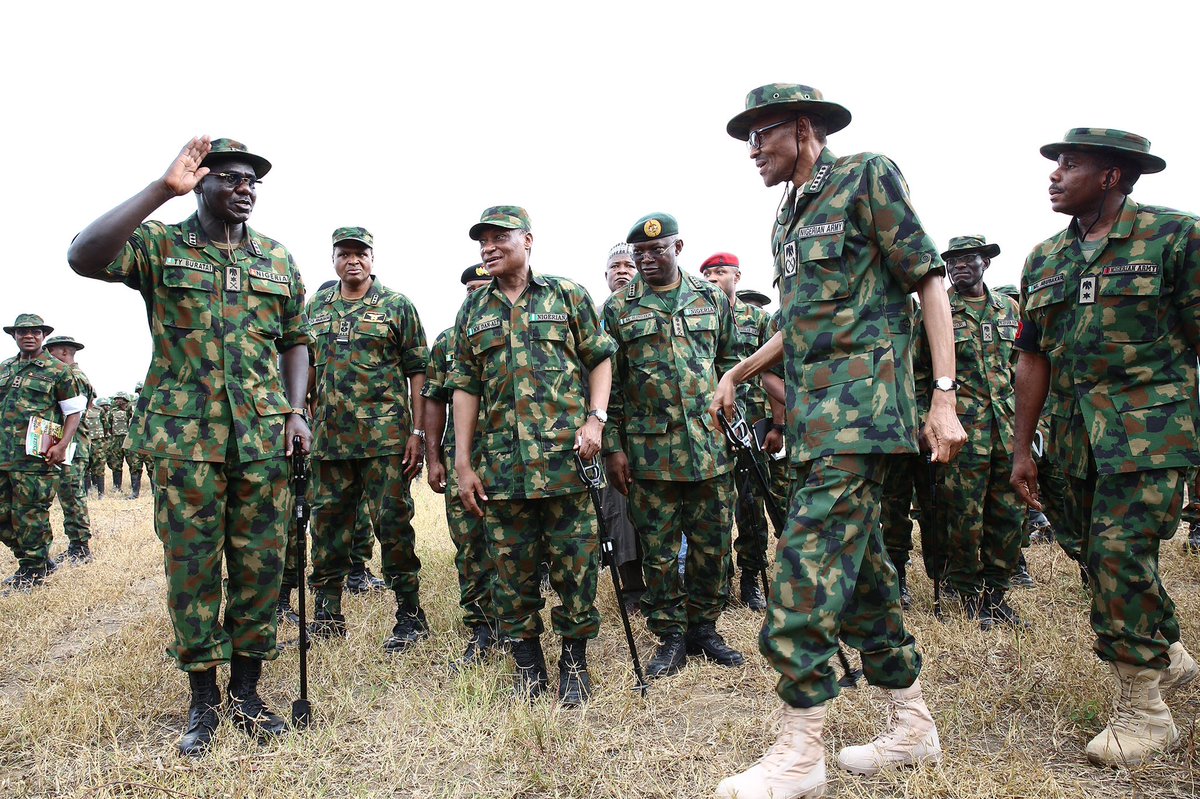 President Muhammadu Buhari on Wednesday approved the deployment of 1, 000 troops to tackle armed gangs reported to have taken over a forest in Zamfara State.
The President gave the directive when he visited Gusau, the Zamfara State capital, to flag off the 2016 Army Day Celebrations.
According to the Minister of Defence, Mr Mansur Dan Ali, about 1,000 troops would be deployed immediately, with more joining later to tackle the armed gangs said to have taken over a forest, from where they raid nearby villages.
Many residents have been killed and others forced to flee their homes as a result of the violence in Zamfara.
There are fears that fighters from Islamist militant group Boko Haram may have joined the gangs in Zamfara.