Transparency International Says Britain Launders Billions Yearly For Treasury Looters From Nigeria, China, Others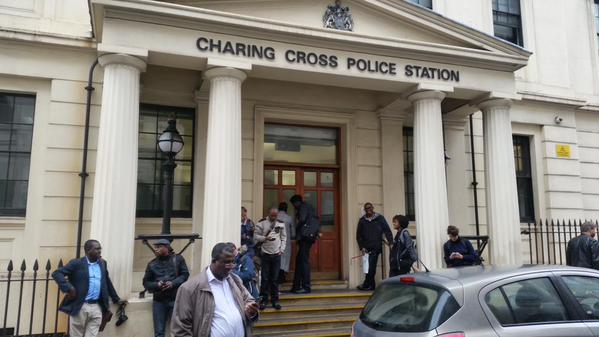 Billions of pounds of corrupt funds from Nigeria, China, Russia and other countries are pouring into the United Kingdom every year through the purchase of luxury houses, cars, jewellery, watches, art and antiques, a Transparency International report says.
Robert Barrington, executive director at Transparency International UK says Britain has little ability to stop this kind of money laundering.
He noted that money laundering rules are weak and there is a lack of awareness on how to prevent it.
According to Transparency International UK's 'Don't Look, Won't Find' report, illegal funds are used to buy anything from homes to jets. High-value dealers such as auction houses and estate agents are not up to the job of checking or preventing sales.
"We are clearly a high-risk country and our defences are very poor," Barrington said.
There are 22 bodies charged with enforcing checks but 15 have serious conflicts of interest, the report claims.
For instance, the professional associations for accountants has members who earn fees advising on how to minimise tax but are also supposed to ensure good practice.
Transparency International is calling for the role of the supervisors in preventing money laundering to be scrapped.
Instead, it wants one super-watchdog to be created to guard against the tide of illicit finance.
"These supervisors, such as the accountancy bodies, often have a clear conflict of interest," Barrington said.
Banks, accountants, lawyers and estate agencies are at 'high risk' of being used for money laundering.
Countries with a high corruption risk include China, Russia, Nigeria, Saudi Arabia and the United Arab Emirates.
Deterrents against money laundering are woefully inadequate, the report says.
The average fine dealt out by HMRC is £1,100, with 677 penalties issued in 2014.
Transparency International UK's senior advocacy manager Rachel Davies said: "Corrupt individuals are still finding the UK to be a safe haven for their ill-gotten gains and the vast majority of institutions that are meant to prevent that from happening are not up to the job.
"The average house price in central London is more than the total amount of fines dished out to those who laundered money through property last year."