Buhari Bars Ministers-Designate From Using Convoys, Appointing Aides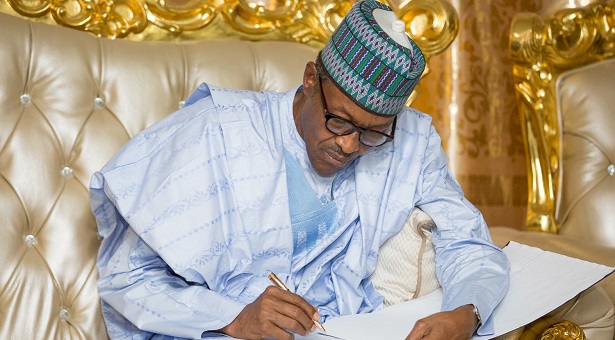 Estimated Reading Time: <1
President Muhammadu Buhari has told the 36 Ministers-Designate that they cannot have long convoy of vehicles and retinue of political aides.
The President gave the directive to the appointees at the two-day retreat organized for them at the Presidential Villa Abuja.
One of the appointees, Dr. Chris Ngige, a former Governor of Anambra State, who briefed state house correspondents after the retreat Friday, said the directive followed the dwindling finances of the nation.
"We are going to block areas of leakages, retinue of aides, protocol staff, large convoys of cars are things that will not fly in this administration."
"So, we need to actually restructure the political and social moment of the country and that is what we are going to do. That means poverty will reduce," Ngige said.
President Buhari is yet to assign portfolios to the appointees.