House Crisis Deepens, Gbajabiamila Says Speaker Dogara Sidelined Him In Appointing Principal Officers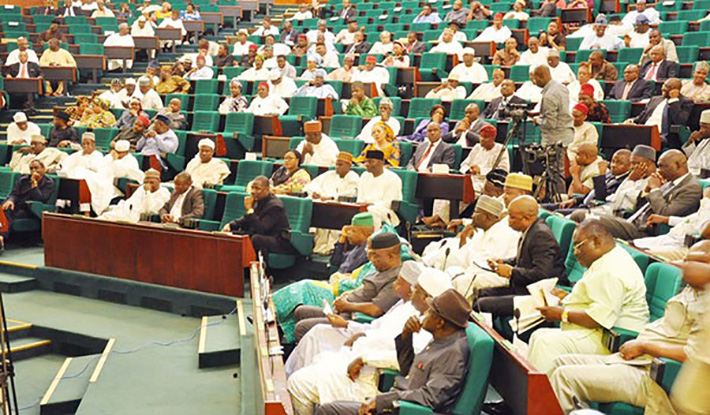 Estimated Reading Time: <1
The Crisis in the House of Representatives is yet to be over as Majority Leader, Hon. Femi Gbajabiamila, protested that he was side-lined, in  the appointment of the Chairmen and deputies of the Standing Committees of the House.
In a protest letter dated October 20,2015 that surfaced on Tuesday written by Gbajabiamila to the Speaker, he warned against the temptation of not consulting principal officers before composition of House leadership.
The Speaker announced the leadership of the committees on October 22, 2015..
Gbajabiamila's letter read: "You would recall that I have on several occasions in the last four weeks met with you both at home and your office to get an understanding and appreciation of what was going on with the composition and appointment of chairmen and deputy chairmen of House committees.
"I did this because of the incessant rumor that same had been composed. From all indications however it appears that an announcement of chairmen and deputy chairmen is imminent and such may be done this week.
"Hon. Speaker, I acknowledge your right and prerogative to determine the leadership of the House committees and I intend to work with you after such determination has been made. I intend and have stated on many occasions privately and publicly to work with you for the progress of the House.
"However, I am constrained at this point to ask that due consideration is given to the provisions of our House Rules Order 7 Rule 10, paragraph (a) of the House rules which states that the speaker "shall in consultation with principal officers, appoint the chairmen and deputy chairmen from among the members on the committee.
"On the role of the majority/House leader: Order 7 Rule 27 (2) c says that the leader of the House shall, liaise with committee chairmen and other functionaries of the House.
"Hon. Speaker, in the light of the foregoing provisions of our Rules and in line with parliamentary tradition world over, undermining the office of the leader or any other principal officer would not strengthen the legislature or our democracy
"The situation whereby any principal officer whether from the majority or minority party only knows of the appointment referred to above upon announcement on the floor will not augur well for the progress of the House.
"I have taken liberty to write to you on this matter for record purposes and in the hope that every principal office in this House would be given its due as enshrined in our House Rules" it read.
Gbajabiamila, after the appointment had refuted claims that he was aware of the appointments which were discussed at a meeting which held before plenary that Tuesday.
He had insisted that he was just presented with an already concluded list.