Finally, Federal Govt Relocates 47 Suspected Boko Haram Terrorists From Ekwulobia Prison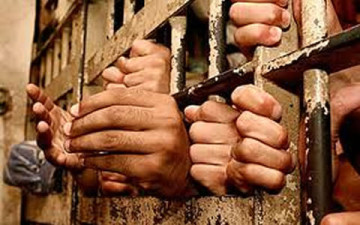 The Federal Government has moved 47 Boko Haram prisoners in Ekwulobia Prison in Aguata Local Government Area of Anambra State.
Briefing reporters at the Governor's Lodge, Amawbia on Thursday, the State Governor, Willie Obiano, flanked by the leadership of the traditional institution, church and market leaders, expressed gratitude to President Muhammadu Buhari and the Vice President, Yemi Osibanjo, for their cooperation in the matter that threw the state into disarray for weeks.
Governor Obiano also commended the citizens of the state for their patience and belief in him to ensure an end to the matter.
He urged them to keep supporting both the state and Federal Government as they continue to work towards citizens' well being.
The prisoners, according to the Governor, were relocated out of the state on Tuesday.
Traders in Nigeria's South-east also shut down markets in Anambra, Enugu, Imo, Abia and Ebonyi states in protest of the continued stay of the dreaded Boko Haram prisoners in the region.