PDP 2019 Presidential Ticket For North Excludes Hausa/Fulani "They've Had Their Share Of Power"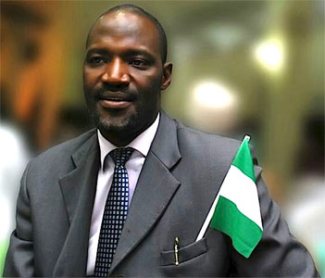 Estimated Reading Time: <1
Barrister Mark Nzamah Jacob, was Kaduna state Commissioner of Justice and Attorney General (2005-2007) before he became the National Legal Adviser of the Peoples Democratic Party, PDP (2007-2009). He played powerful roles in the 2011 general elections as one of the key players in the Neighbour -2-Neighbour campaign that retained then resident Goodluck Jonathan in Power.
In this audacious interview withVanguard in Kaduna, Jacob, a restless advocate of the right of the Middle Belt, spoke among others on how the North would produce the PDP presidential ticket in 2019 .
The PDP has zoned the 2019 Presidential ticket to the North, are you happy with this?
That is in sync with me. I have no problem with that, except that some of us would like to know which kind of North the PDP is talking about. Because, there is a section of the North that believes that its only part of the North is the North.
It arrogates the definition of the North to itself, even when it is a minority in the North. If the PDP is talking about a north that includes me from Southern Kaduna; that includes the Idoma man from Benue, the Nupe man from Niger, the Bachama man from Adamawa, then I am happy. So, let no one think that the zoning of the ticket to the North is for Hausa/Fulani. They have had their share of power.
The late President Yar'adua and now President Buhari are Hausa/Fulani. That is enough. It is the turn of the majority of the North who are the other ethnic nationalities scattered in 14 Northern states. Let the Hausa/Fulani never imagine rearing their heads near the ticket when the time comes.