'December Deadline To Terminate Amnesty Programme Not Feasible' – Ijaw Youths Tell Buhari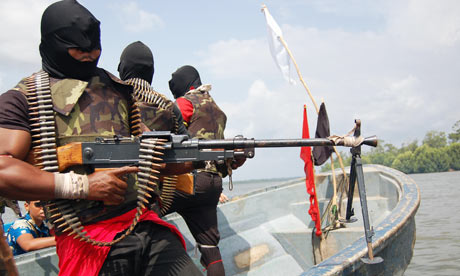 Estimated Reading Time: <1
The umbrella body for Ijaw youths, Ijaw Youth Council Worldwide, has said that it simply isn't feasible for the program to be discontinued in December.
President of the IYC, Mr. Udengs Eradiri, who addressed a news conference on Monday at the Izonware headquarters of the group in Yenagoa, Bayelsa, said that several issues remain untackled by the program. He listed the training of some set of ex-militants, rising wave of insecurity in the region and issues of post-amnesty programme, as some of them.
"The December deadline to terminate the amnesty programme is not feasible.
"The IYC is looking at it and we have already forwarded a document to the Amnesty Coordinator, asking him to look at those who have been trained, those who have not been trained, how do we also capture those boys in the creeks and the insecurity that is going on in the Niger Delta.
"The coordinator, having come out with a holistic view of the process, should be able to advise President Muhammadu Buhari that the deadline is not feasible.
"It is worthy of note that the amnesty programme itself is a security programme. It is as important as the North East. And so you cannot begin to set time lines when the process, the entire programme needs to go through, has not been completed.
"In our own view as the IYC, we do not see December as a feasible termination date for the programme," Eradiri said.