I Have Issues With The Age Of Muhammadu Buhari's Ideas Says Senator Godswill Akpabio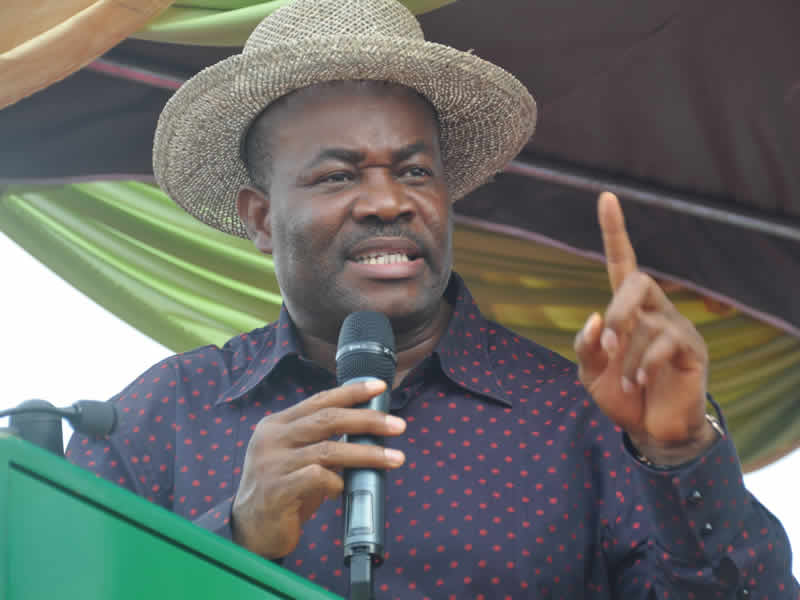 Estimated Reading Time: <1
 I have no issues with the age of President Muhammadu Buhari, but  the age of his ideas, a former Akwa ibom state Governor, Godswill Akpabio, has said.
 He also said instead of the All progressive Congress (APC), to build institutional capacity, it is focused on " building strong men who can jail anyone for 300 years"
Akpabio who is the new Senate minority leader, who  expressed worry at what he called strings of intimidation, said harassment of officials of the past administration could hamper a vibrant opposition.
The former governor popularly referred to as the 'uncommon transformer ' after his uncommon transformation agenda that made Akwa Ibom a model state, likened President Buhari's return to power after 30 years, to the return of Okonkwo (Things Fall Apart) to Umofia after almost a decade in exile.
 Free Study Guide describes Okonkwo thus " he pursues achievement with an obsessive single-mindedness that eventually degenerates into egocentricity. He thus, virtually flounders through his life, with the minor problems, which instead of strengthening him, carry him to a point of dissolution."
According to Akpabio, who spoke in Abuja,   when Okonkwo returned from exile he was shocked to see the society had moved on, in areas like religion, culture etc. He realized that acts like beheading an adversary was not heroic no more.
The senator who described the PDP as the beautiful bride in the National Assembly, said the APC is a contraption controlled by so many forces contending for power.
" I am not worried about the President's age but the age of his ideas, he is like Okonkwo who returned to Umofia after seven years in exile and realized the society had moved on from barbarity. It has been 30 years and things are not the same like 1985" he said
According to him " there is intimidation everywhere of officials of the former administration. They forget that with such, you cannot have a vibrant opposition. During the last administration, opposition won some states. Take Akwa Ibom for example, after the election was won by the PDP, they are desperate to take it and Rivers and they doing all they could including intimidation."
While describing the PDP as a government in waiting expressed regret that the PDP failed to effectively  report its achievements .
 " Take Akwa Ibom for example, I built the best stadium in Africa, almost completed a 15 storey Hilton hotel, I build a Four Point hotel, I built the biggest hospital in Nigeria with 640 CT scan slides, 1000 beds, four heart surgeries done there, I built 36 bridges, over 2000 km of roads, biggest E-Library, etc"