Insurgency Worsens Under Buhari – Deputy Senate President, Ike Ekweremadu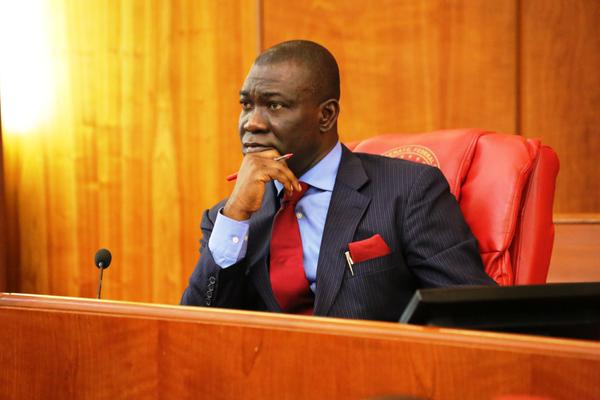 Deputy Senate President, Ike Ekweremadu, avoided comments on his current ordeal concerning his alleged role in the amendments made to the Senate Rules during an interaction with journalists in Abuja on Thursday.
Ekweremadu, who had yet to make public comments on his alleged involvement in the alterations imputed in the document which was used to conduct the election that led to his emergence as the DSP on June 9, however, expressed worry over the frightening spate of insurgency in the country.
Punch Newspaper reports that he noted with dismay that the unfortunate development had attained a worrisome dimension since President Muhammadu Buhari took over power on May 29, 2015.
He said, "I am worried about the insurgence of the Boko Haram activities in Nigeria. Shortly before the inauguration of the present government, the country had almost rolled back Boko Haram and its activities in every part of Nigeria – from Adamawa to Borno to Yobe.
"I was hoping that when we come back in the 8th Assembly, that I will work with our colleagues from the North-East to develop a plan of action that will help to rehabilitate that part of Nigeria. I feel so concerned about the suffering of our people from the North-East of Nigeria.
"I had hoped that by now we would be tasking ourselves on how best to rebuild that part of Nigeria. Regrettably the actions of Boko Haram seems to have resurfaced now not only in Borno, they have carried out their activities also in Plateau, they have gone to Adamawa, Kaduna.
"I am worried that if nothing is done, the next target would be Abuja. Maybe they start going to South. It is important for us as those in government, whether Executive or Legislature, to come together to find solutions to these problems."
He therefore appealed to neighbouring countries and the international community to support the country to roll back the activities of Boko Haram, stressing that there was no way the nation could achieve progress in the country when there were security problems.
He said the Buhari administration should, as a matter of urgency, "deal with this security challenge no matter what it would cost us."
He also called for a collaboration between the Executive and the Legislature in order to deal with the scourge.
Ekweremadu said, "We must be on the same page on this matter. I believe that it is time for us to have meetings with the Executive as well as the security agencies in order to find out exactly what has happened – why the resurgence of these Boko Haram activities and what we can do as a people to ensure that this matter is dealt with decisively."
He expressed sympathy with the Boko Haram victims and called for an immediate action to stop the menace.