If I Knew Abubaka Shekau's Whereabouts, I Won't Tell – Chadian President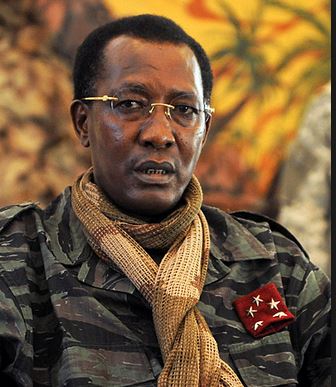 Estimated Reading Time: <1
President Idris Derby of Chad, yesterday told reporters after a meeting with President Goodluck Jonathan that he does not know Shekau's whereabouts.
In February, Chadian President Idris Derby said Shekau was hiding in Borno State town Dikwa, warning that if he did not come out of hiding, his troops would go after him.
"I cannot tell you today that I know where Shekau is hiding even if I knew, I won't tell you," he told reporters.
But he expressed regrets that the Nigerian and the Chadian armies were not working together. If they had cooperated, Derby said, the insurgents might have been wiped out.
He said: "It is regrettable that the two that – Nigerian and Chadian – are working separately in the field, they are not undertaking joint operation. If they were operating joint operation, probably they would have achieved more results.
"It is true Boko Haram has not been completely eradicated but they have been tremendously weakened. I did not want to wait and come during the inauguration of the new government. I thought I should come to consult with Mr. President, to congratulate him and to have this exchange and have overview of what we have an been able to achieve in the fight against Boko Haram."
Asked on the relationship between the multinational task force fighting in Lake Chad and the South African mercenaries fighting with them, he said: "I have no information concerning mercenaries from South Africa.
Still on the issue of Boko Haram in the Lake Chad Basin, there are four countries – Cameroon, Nigeria, Chad and Niger – that are currently securing the area.
"The four countries have managed to form a multinational mixed force that will metamorphose to what is probably known as a Rapid Response Force that the African Union is trying to form for Africa."
On the purpose of his visit, he said: "I came to consult with my brother President Goodluck Jonathan. As you all know, Nigeria and Chad are two countries that have a lot of similarities in fighting insurgents.
"Chad has had its own problems in the 70s and 80s and Nigeria assisted Chad during those difficulties times.
"On the 2015 general elections, I came principally to congratulate Mr. President for the statesmanship he demonstrated during the elections. We all know that elections in Africa are always contested but Mr. President demonstrated a lot of statesmanship, that he is a real democrat by conceding and congratulating the President-elect.
"You all know that when Nigeria sneezes, the neighbouring countries catch cold. If Mr. President had not taken that laudable initiative, you all know what would have happened now. Nigeria is still living in peace, you all are living in peace and that would not have happened but for that laudable initiative he took.
"So I came to congratulate him for leaving a legacy not only for Nigeria but for Africa as a whole."
He added: "As you all know, we both work together to fight Boko Haram. I thought it was important that before Mr. President leaves office, I will come for us to have an overview of what we did together, what we achieved together in the fight against Boko Haram."
To pitch for editorials, Opinion and Exclusive gists, send to editor@newswirengr.com, we will follow up on the story……