Two Nigerians Nominated For Caine Prize 2015, Elnathan John & Segun Afolabi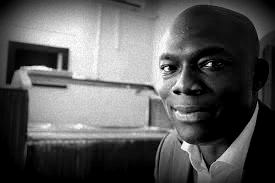 by Zenith Oduah
Two Nigerians made the shortlist for the prestigious Caine Prize for African Writing 2015 among three other nominees from South Africa and Zambia.
Nigeria's Segun Afolabi, has won the prize in 2005 while Elnathan John, nominated two years ago, returns this year hoping to win.
The chair judge for the Caine Prize for African writing, Zoe Wicomb, said the shortlist was "an exciting crop of well-crafted stories" and it would be "no easy task to settle on a winner".
"Unforgettable characters, drawn with insight and humour, inhabit works ranging from classical story structures to a haunting, enigmatic narrative that challenges the conventions of the genre.
The nominees are:
Nigeria's Segun Afolabi for The Folded Leaf
Nigeria's Elnathan John for Flying
South Africa's F T Kola for A Party for the Colonel
South Africa's Masande Ntshanga for Space
Zambia's Namwali Serpell for The Sack.
The winner of the £10,000 ($15,000) prize will be announced on Monday 6 July.